ABC Breaking News
|
Latest News Videos
Where would Thelma had been without Louise? Maybe at Club Med, jokes
Susan Sarandon
.
As the
25th anniversary
of
Thelma & Louise
approaches in May, Sarandon and costar
Geena Davis
are revealing that the 1991 movie's iconic ending was almost scrapped.
Sarandon told
Good Morning America
that after they filmed the movie's final car cliff-dive, she asked director Ridley Scott, "Are you gonna change it and are we both gonna be at Club Med?"
"He said, 'I know [Louise] will definitely die, I'm not sure about [Thelma],' " Sarandon continued. "At the end we had kind of earned the right to both go over. He said, 'You might push her out at the last minute,' but actually, we only had one take. They shot the helicopters all day long ... and then, as the sun was coming down, we had like one take."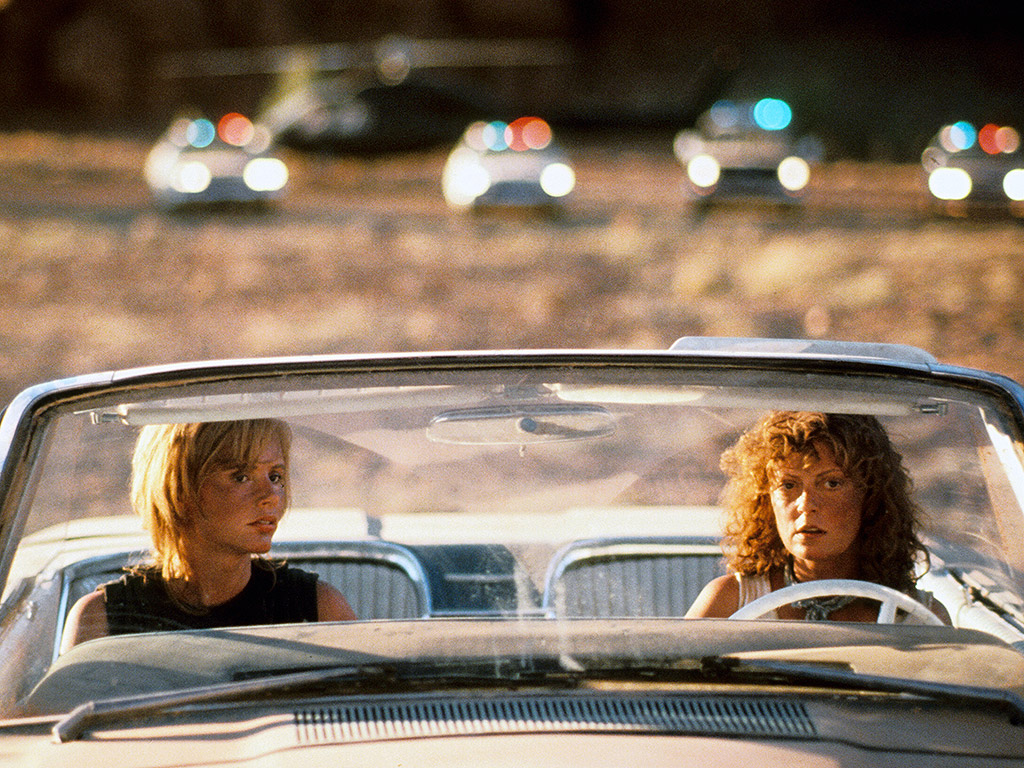 In the movie, Louise (Sarandon) and Davis (Thelma) embark on a road trip which quickly devolves into a crime spree. The women evade authorities one final time by driving to their deaths in the Grand Canyon. Both Sarandon and Davis snagged Best Actress Oscar nominations for their roles.
"It's a very romantic, it's kind of a romanticized road trip movie," Sarandon, 69, said on Thursday.
The pair shared the screen with then-newcomer
Brad Pitt
in a role he beat out pal
George Clooney
for – something the latter is still reeling from.
"I was on a plane next to George Clooney by happenstance. We're chatting, and he says, 'You know, I hate that Brad Pitt,' " Davis, 60, shared. "And I said, 'No you don't, he's your friend.' And he said, 'No, I hate him because he got that part in
Thelma and Louise
.' And I said, 'Oh were you interested in that part?' He said, 'Oh, couldn't you tell when I read with you?' And I said, 'Oh.' "
Sarandon chimed in, "Girl. I remembered when I
didn't
read with him."
Clooney has previously spoken out about losing the part, saying, "I was really stuck doing a lot of bad TV at that time. And I had auditioned and auditioned, and it got right down to Brad and I, and he got it. And I just couldn't watch that movie for a couple of years," according to
The Hollywood Reporter
.
He added, "When I saw it, I thought actually that was the right choice. He was really good in it, and I would have f----- it up somehow."