While George Clooney often
sings the praises
of his wife,
Amal Clooney
, and her work as a
human rights lawyer
, he admits he does worry about her traveling to unsafe areas.
"My wife goes to dangerous places all the time. And quite honestly, it bothers me," says Clooney in an upcoming episode of the new, multiplatform news program
ASPIREist
.
The Oscar-winning actor and activist, 54, jokes that before getting married, he, too, would travel to perilous places because "I thought it was safer than being married."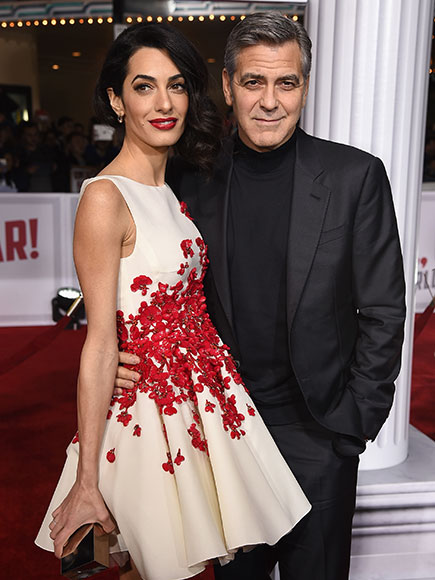 But on a more serious note, the actor, who has been a longtime activist for the people of South Sudan, puts himself in harm's way while filming the show, in order to bring attention to the innocent lives lost to horrific bombings in the region.
"If every where I go there is cameras, I might as well go somewhere that actually could use some cameras," he says in the segment set to air on
Flipboard
, YouTube, Facebook and USA Network on April 21.
Since
tying the knot
, the power couple have often joined forces to work together on issues they feel are important, such as
meeting with German Chancellor Angela Merkel
in February to discuss Syria's refugee crisis, to co-hosting a cocktails-and-dinner fundraiser with Democratic hopeful
Hillary Clinton
.
And Clooney promises his work in Sudan is not over.
"I've committed to being a part of the people in the Sudan," he says.