Beware of darkness … and also tree beetles.
Los Angeles Councilman Tom LaBonge
told the Los Angeles Times
that a pine tree planted near Griffith Park's Observatory in 2004 to honor late Beatle George Harrison has died after an infestation of – wait for it – tree beetles.
As the paper notes, "Except for the loss of tree life, Harrison likely would have been amused at the irony."
The Quiet Beatle was an avid fan of both comedy and plant life:
He founded film production company HandMade Films
just to produce
Monty Python's Life of Brian
and
spent much of his later years tending to the sprawling gardens of his mansion in England
. (He also dedicated his autobiography,
I Me Mine
, to "gardeners everywhere.")
The memorial tree had grown to over 10 feet tall as of 2013, but the infestation proved too much. LaBonge said another tree will be planted in the original's place.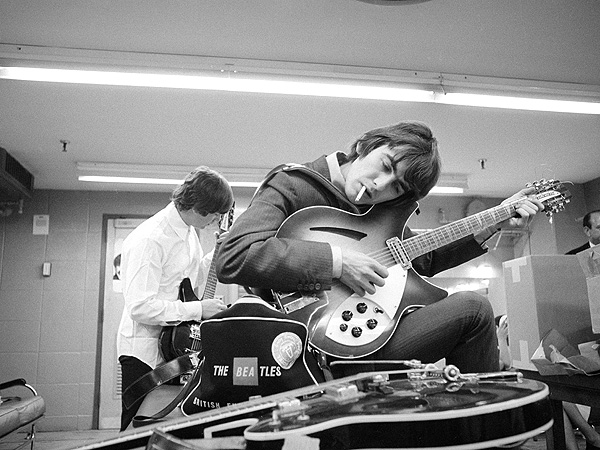 George Harrison tree photo by Al Pavangkanan