New York City's
Governors Ball
doesn't have quite the cachet (or celebrity sightings) of Coachella, or the sprawl of Bonnaroo, but it's no slouch in the ever-increasing summer festival lineup.
The three-day festival
took over Randall's Island this weekend, and while it'd be impossible to recapture all three days' worth of music, here are some highlights.
Jenny Lewis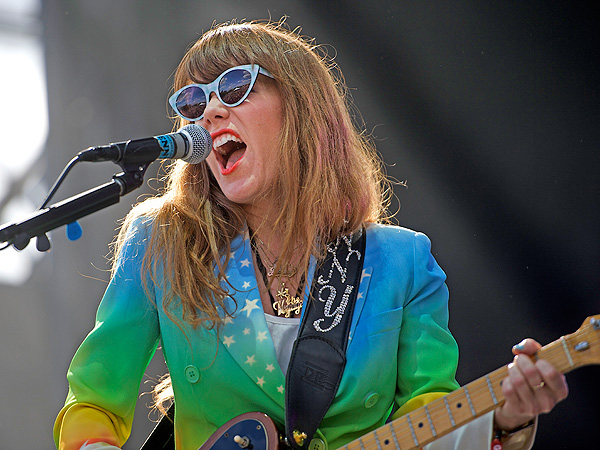 The former Rilo Kiley frontwoman (and
Troop Beverly Hills
star, lest we forget) was an early star of Friday evening, both for her excellent '70s-esque suit (which
she told Billboard
was designed by her friend Adam Seagull) and for her set, which included her awesome new girl power anthem, "Just One of the Guys" and – of course – Rilo Kiley hits like "Silver Lining."
Janelle Monáe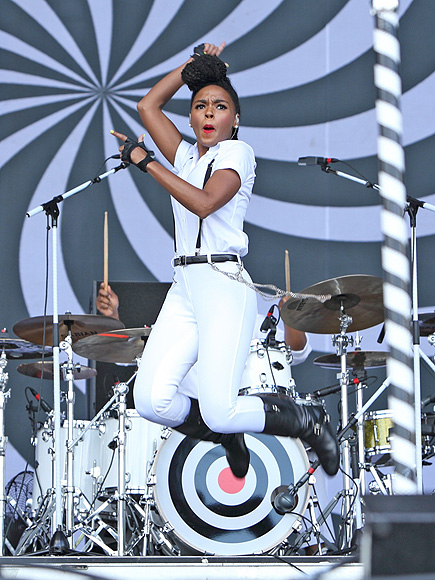 Burak Cingi / Redferns / Getty
Janelle
is not of this earth. That much became clear watching her set Friday, during which the diminutive, excellently coiffed singer blasted through a powerful set that included hits like "PrimeTime" and "Electric Lady." Backed by a horn section and full band (clad in all white, of course), Monáe shimmied, shouted and – at one point – moonwalked through her 3 p.m. spot, enlivening a traditionally dead time slot.
Outkast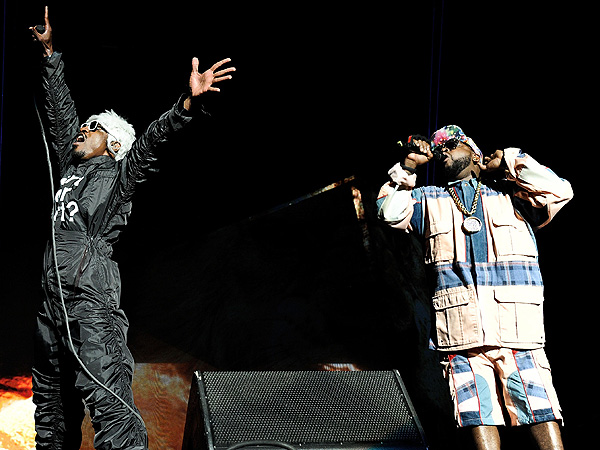 Daniel Zuchnik / FilmMagic
People started crowding around for Outkast's 9:15 set at about 8:30, and the temporarily back-in-action Atlanta duo did not disappoint. They opened with "B.O.B." They brought audience members onstage for
"Hey Ya,"
and Sleepy Brown for "The Way You Move." André 3000 wore a jumpsuit that read "Art or Fart?" In short, it was wild, weird and everything you wanted an Outkast show to be.
Chance the Rapper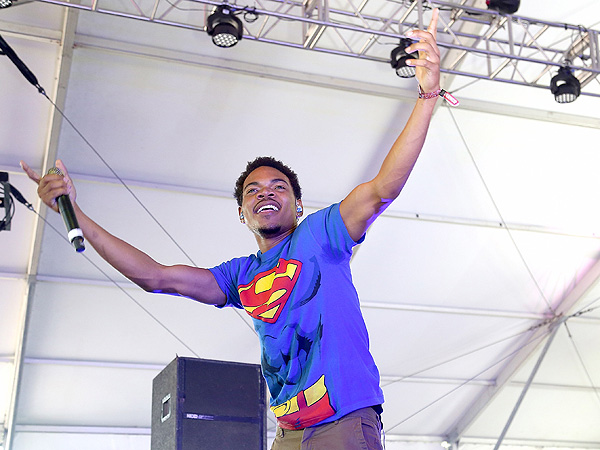 Cult rap hero Chance the Rapper, backed by a full band, managed to please a lot of hardcore fans and attract some new ones – his intense Saturday afternoon set in the festival's tent was completely packed. Nostalgia alert: Chance's set included a reworked version of the theme song to the PBS animated series
Arthur
that ended in a massive singalong.
The Strokes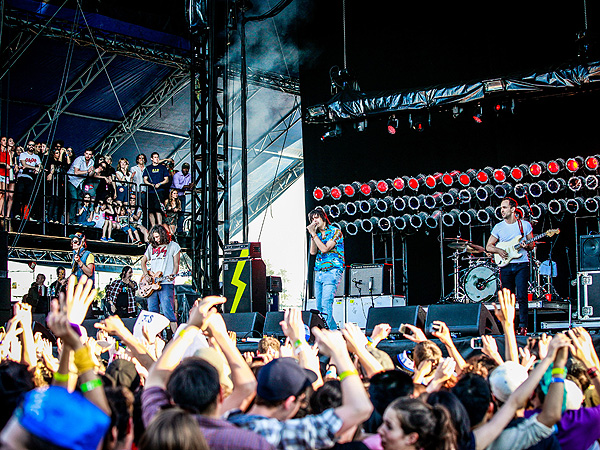 Sam Deitch / BFAnyc / Sipa
Hometown heroes
The Strokes
hit Saturday evening with a set that leaned heavily on songs from their first two albums. Frontman Julian Casablancas's shambling stage banter was in full force, and though the band displayed their characteristic ambivalence towards stagecraft, there was nothing lackluster about their playing. They closed with perennial favorite "Last Nite" before returning for an encore of "New York City Cops," which, with its chorus of "New York City cops / they ain't too smart," was a perfectly irreverent way for the group to finish the evening.
Jack White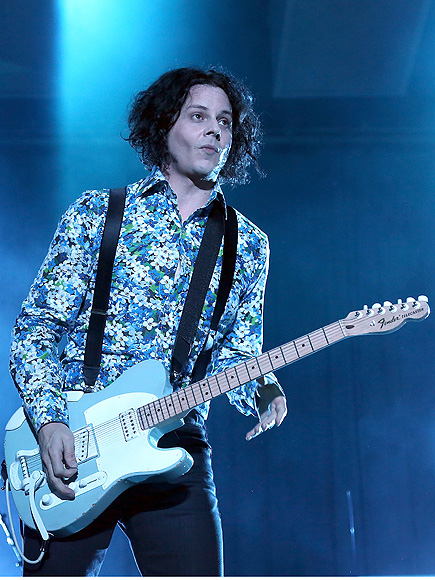 Jack White
offered the most consciously backwards-looking set of the festival, stalwartly planting a flag for rock and roll while Skrillex rocked the stage one field over. White's set offered the simple pleasures of loud rock and roll, balancing old White Stripes favorites like "Dead Leaves and the Dirty Ground" with solo material like "Sixteen Saltines." The White Stripes tune "Hotel Yorba" offered the most heartwarming moment of his set: With the crowd singing along, it felt like a thousands-strong campfire.
AlunaGeorge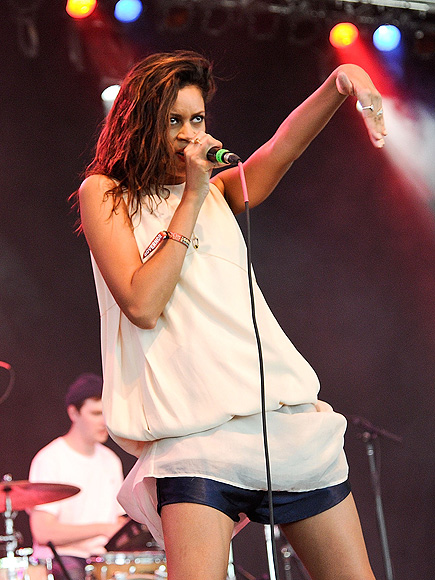 Daniel Zuchnik / FilmMagic
Saturday was technically AlunaGeorge's second festival appearance – singer Aluna Francis guested during Disclosure's Saturday set. Judging by the audience reaction to AlunaGeorge's hit "White Noise" (which nabbed the Best New Track at the
NME
Awards last year, the pair are poised for big things in 2014 – an opening slot for Coldplay at the Royal Albert Hall in July seems to the confirm that.
Vampire Weekend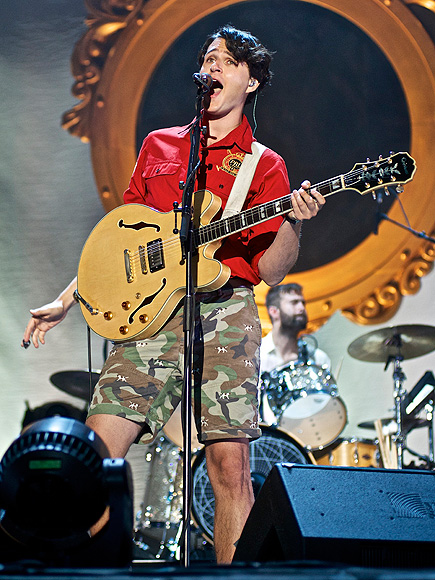 Though Vampire Weekend's Sunday set seemed in danger of being overpowered by various booths' reactions to the Miami Heat's narrow victory over the San Antonio Spurs, the band – still riding high on last year's triumphant
Modern Vampires of the City
– powered through a tight, breezy set that felt like a nice antidote to some of the heavier music of the day, including …
Axwell & Ingrosso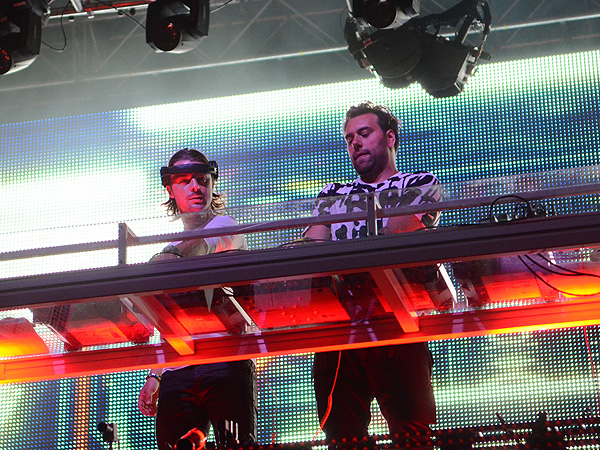 Scott Roth / Invision / AP
As if wasn't enough to have some of the biggest bass drops since Skrillex the night before, the ex-Swedish House Mafia group also pulled out fireworks during their set. And confetti. The fireworks could be seen from the RFK Bridge in the distance, providing a scenic and appropriately epic photo finish for the 2014 Governors Ball.
Like us on Facebook for more stories like this!