Earlier this month,
leaked footage
of
Ariana Grande
– in which she can be seen licking donuts and proclaiming "I hate America" in a small-town shop –
caused a public outcry
. But Grande's ex-boyfriend Graham Phillips is one person who does not believe the pop princess' antics are a "Problem."
"I think the whole thing is hilarious," Phillips, 22, tells PEOPLE at Tuesday's premiere of
Staten Island Summer
, the Netflix-bound comedy in which he stars. "I feel like it's been so blown out of proportion. I guess that's just the nature of the business."
The
Good Wife
actor, who appeared alongside Grande in the Broadway musical
13
from October 2008 to January 2009, offers nothing but praise for his former flame. "She's such a sweet girl," he says. "It's tough. We all say things that we regret. I don't think it speaks to her character at all."
RELATED VIDEO: Ariana Grande Apologizes (Again) for 'I Hate America' Doughnut-Licking Video
Other celebrities have also
shared their two cents
about the doughnut controversy. When the scandal broke,
Susan Sarandon
(perhaps farcically) Tweeted, "Today, lick a doughnut in solidarity with [Ariana Grande]. A sweet, talented, true American."
Rob Lowe
more harshly posted that Grande, 22, seemed "#lame."
Grande's damage control efforts have included
multiple apologies
and
an onstage assertion
that the United States of America is "the greatest country in the world."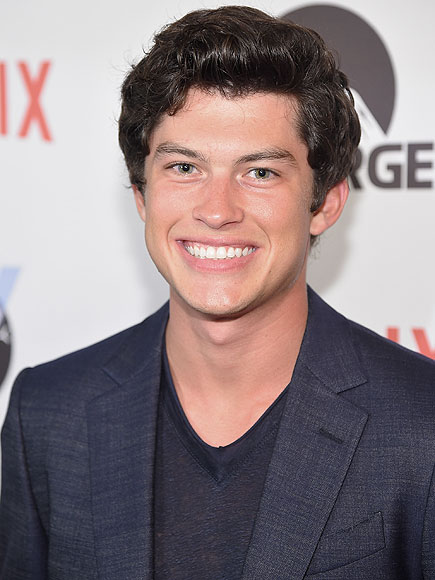 Michael Loccisano / Getty
The doughnut shop
underwent investigation
by a health inspector, and the store
decided not to pursue
charges against Grande.