Madonna
and
Guy Ritchie
's transatlantic tug-of-war over son Rocco may soon be coming to a close.
A Ritchie source says the British director "expects the saga to be resolved imminently."
Still, as a friend of the former couple
told PEOPLE in January
: "She is going to fight, fight, fight, and she is going to fight to the end."
At a New York Supreme Court hearing on Wednesday, the exes' lawyers, Rocco's court-appointed attorney and the judge agreed that the 15-year-old will remain in London with his father, 47, as they work toward settling the custody dispute outside of court.
Since leaving his mom's tour in December, Rocco has been living with his father and attending school in London, despite a
judge's order
for Ritchie to return the boy to New York by January.
While Madonna, 57, agreed that he should remain in London for the time being, as not to disrupt his education, her attorney, Eleanor Alter, argued it was a reckless move in teaching their son responsibility.
"He taught his son that obeying court orders ... is not necessarily important. That is one of the most serious things that has happened in this court," Alter said at the time.
Per the attorneys' exchanges in court Wednesday, the exes were nearing an agreement but that it fell apart hours before the hearing.
Rocco's court-appointed attorney says the teen "has stressed to me how stressful" the back-and-forth in court and public nature of the custody battle has been hard on him.
After the hearing, a source close to the singer told PEOPLE "she is trying desperately to protect her son."
"Of course Rocco is stressed out. In the few months he has been in the U.K., even though he has just been enrolled, Rocco has missed months of schooling," the source alleges. "[He] has been photographed by paparazzi
smoking suspicious cigarettes
multiple times, has broken his wrist, shaved his head and been without supervision for days at a time ... Madonna sees the damage that's being done to Rocco, who has so much potential, which by his father's influence is now being wasted and destroyed due to lack of guidance from [Ritchie]."
Meanwhile, a Ritchie source in January told PEOPLE the director takes issue with Madonna's "old-school" child-rearing philosophy.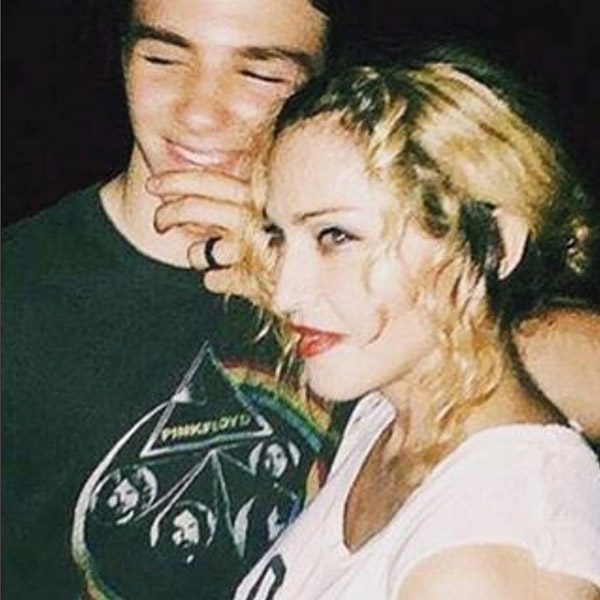 "He wants Rocco to have the confidence he lacked growing up and thinks Madonna's stern parental style is counterproductive," the Ritchie source
said of the filmmaker
, who struggled with severe dyslexia as a child. "The welfare of Rocco is Guy's priority."
Longterm, Rocco's custody is still unresolved. But another hearing in New York has been set tentatively for June 1.
Reps for Madonna and Ritchie did not immediately respond to PEOPLE's request for comment.