Gwyneth Paltrow
has an open mind about her relationship status in that she's not thinking about marriage, past or future.
The actress and entrepreneur graces
Glamour
magazine's March cover, and in the
accompanying interview
she shares a few pearls of wisdom about her squad, her kids and the two men in her life –
boyfriend Brad Falchuk
and ex
Chris Martin
.
"We spend a lot of time together," Paltrow says of the Coldplay frontman. "He's been away for two weeks [promoting his album]. Last night he got in at midnight and slept here so he could surprise the kids in the morning, we could all have breakfast, and he could take them to school."
"So ... we're not living together, but he's more than welcome to be with us whenever he wants. And vice versa: I sleep in his house in Malibu a lot with the kids," she adds. "We're still very much a family, even though we don't have a romantic relationship. He's like my brother."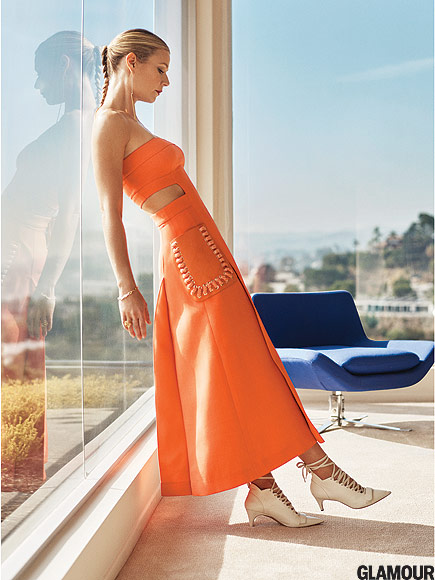 As for her romantic partner Falchuk, as blissful as Paltrow appears to be with the TV producer, she's not in any rush to, say, re-marry. "I believe in marriage. But I'm not even divorced yet! So give me a minute," she tells the magazine with a laugh. Her focus at the moment is on her kids and her new Goop Skincare line anyway.
"Right now [knocks on table] they're in a really good space," Paltrow says of Apple, 11, and Moses, 9. " "They're smart, they're funny, they have pretty good heads on their shoulders. We'll see what difficulties come with adolescence and what careers they want. Unfortunately, I think they're both gonna be drawn to perform. They're naturals – they sing, act, play guitar, do stand-up – it's brimming out of them. So I feel like my mother. Whenever I said I wanted to be an actress, she said, 'Oh no, don't. You're too smart to be an actress. Do something else!' "
With her skin care line, Juice, Paltrow is combining two passions: her female friends and quality organic products.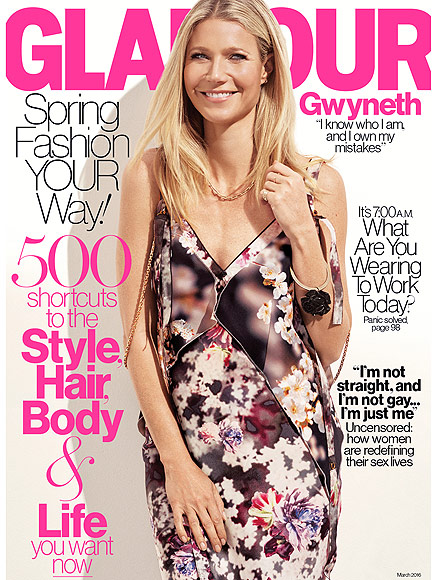 "The line is made in California, so I was thinking of my California posse: Cameron, Blythe, Apple, Drew, Reese, Kate, Chelsea," she says, meaning
Cameron Diaz
, Blythe Danner, daughter Apple,
Drew Barrymore
,
Reese Witherspoon
,
Kate Hudson
and Chelsea Handler.



"If you were to ask me what my biggest success is, it's that I've been able to maintain and nourish my relationships," she explains. "As you get older, you choose friends based on not only what feels resonant and warm but if they're bringing something to your life. My women friends are incredibly intelligent. There's no posturing, no competition. Especially in Los Angeles, I see pockets of friends who are very competitive, and I think, What is the point? I would rather be alone in bed with a book than have a girlfriend who is like that."