Police are looking into a connection between the man arrested and charged with abducting University of Virginia student
Hannah Graham
earlier this month and murdered Virginia Tech student Morgan Harrington, who disappeared in 2009.
"For the past five years, the Virginia State Police has been aggressively pursuing the investigation into the disappearance and death of 20-year-old Morgan D. Harrington of Roanoke, Virginia," spokeswoman Corinne Geller told PEOPLE.
"Last week, the
arrest of Jesse L. Matthew Jr., 32,
of Charlottesville, Virginia, provided a significant break in this case with a new forensic link for state police investigators to pursue."
Geller did not say what that evidence is or what Matthew's connection to Harrington may be. Sources told WTVR CBS 6 in Virginia that forensic evidence belonging to Matthew matched forensic evidence collected during the investigation into Harrington's disappearance and death – and indicated that she had some sort of contact with Matthew the night she disappeared. Harrington was last seen on Oct. 17, 2009, after attending a concert at the University of Virginia. Her remains were found three months later on a farm in Albemarle County.
"There is a still a great deal of work to be done in regards to this investigation and we appreciate the public's patience as we move forward," Geller said, urging anyone who may have information on the Harrington case to contact the VSP at 434-352-3467, or the Jefferson Area Crime Stoppers at 434-977-4000.
"Right now, the public's focus needs to remain on helping Charlottesville Police locate and bring Hannah Graham home," Geller said.
Graham has been missing since the early hours of Sept. 13, when she was spotted at Charlottesville's Downtown Mall with Matthew, the last person believed to have been seen with her before she vanished, said police.
After police
searched Matthew's apartment and car
and led a nationwide manhunt for the University of Virginia Medical Center employee, he was arrested in Galveston, Texas, on Sept. 24. He has been
extradited
back to Virginia, where he is expected to appear in court on Oct. 2 on a charge of abduction with intent to defile.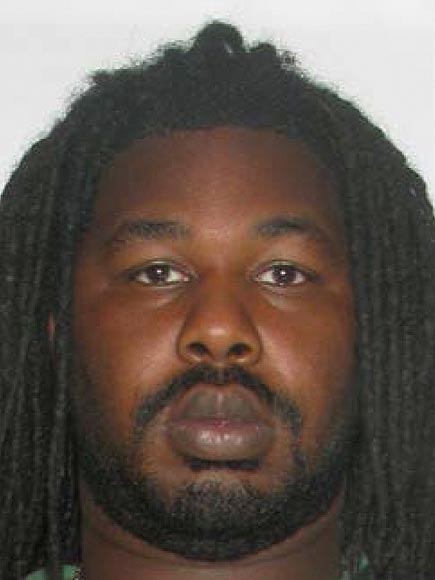 City of Charlottesville / Reuters / Landov
As police search the vast countryside outside Charlottesville with canine units, helicopters and ATVs, revelations about Matthew's past have begun to surface. Matthew was accused of an alleged sexual assault in October 2002, at Liberty University in Lynchburg, Virginia, while he attended college there.
Matthew was never charged in that case. Liberty University, a Christian school founded by the late Rev. Jerry Falwell, will not confirm why Jesse Matthew left the school soon after the incident.
Police at the time questioned Matthew and the female student who accused him of sexually assaulting her, who decided later to not press charges. "It was my understanding that he was cooperative and gave a full statement about what happened," Lynchburg Deputy Commonwealth's Attorney Chuck Felmlee told PEOPLE.
"These are two parties who knew each other," he said. "This wasn't a stranger situation. There were no eyewitnesses and no forensics. The supervising prosecutor made the decision that there was simply not sufficient evidence to proceed with a criminal charge."
As the weeks wear on since Graham disappeared and her parents continue to hold out diminishing hope for her safe return, investigators still can't locate the athletic, upbeat and straight-A student, Charlottesville Police Chief Timothy Longo said at a news conference on Sept. 25. He said authorities are doing everything they can to find her.
"I can't lose hope until I have to, until I need to," Longo said. "I have hope, I think Hannah's mom and dad have hope. We all know, though, how as each day goes by that hope will diminish."