Former Pennsylvania U.S. senator Harris Wofford is getting the fairytale ending he never expected to want.
Wofford, 90, will marry his boyfriend of 15 years – Matthew Charlton, 40 – on April 30, he wrote in a moving
New York Times
op-ed, published Sunday. The marriage will be his second – wife Clare died in January 1996 after 48 years together.
"At age 70, I did not imagine that I would fall in love again and remarry," Wofford wrote in the piece. "But the past 20 years have made my life a story of two great loves."
Wofford explains that after Clare's death, he was sure he'd never again feel that "kind of love" again. The couple had met during World War II through organization the Student Federalists, and gone on to raise three children.
"When I told her, 'You're my best friend,' she would reply, 'and your best critic,' " he shared. "And when I said, 'You're my best critic,' she responded, 'and your best friend.' "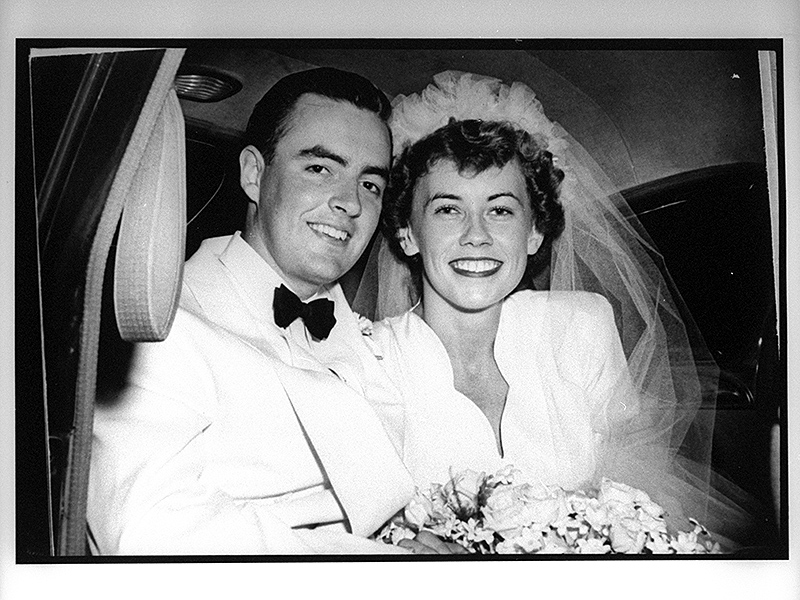 Marianne Barcellona / The LIFE Images Collection / Getty
Wofford worked in the Kennedy administration as
the Coordinator of Federal Civil Rights Policy
, and later
helped found the Peace Corps
. He served as the
president of Bryn Mawr
from 1970 to 1978, and eventually became a Pennsylvania senator in 1991. He held office until 1995.
After finishing his turn in the Senate and losing Clare, Wofford met Charlton on a beach in Fort Lauderdale, Florida. At the time, Charlton was 25 and Wofford was 70.
"We took trips around the country and later to Europe together, becoming great friends," Wofford wrote in the
Times
. "We both felt the immediate spark, and as time went on, we realized that our bond had grown into love. Other than with Clare, I had never felt love blossom this way before."
Three years later, Wofford told his children about the relationship – which he said they've come to welcome over time.
"To some, our bond is entirely natural, to others it comes as a strange surprise, but most soon see the strength of our feelings and our devotion to each other," he wrote.
My American Dream: Dr. Henri Ford Reflects on His Powerful Journey – And How's He's Giving Back to His Native Country
Wofford said that he doesn't "categorize" himself by the gender of those he loves. "I had a half-century of marriage with a wonderful woman, and now am lucky for a second time to have found happiness," he explained.
"At age 90, I am lucky to be in an era where the Supreme Court has strengthened what President Obama calls 'the dignity of marriage' by recognizing that matrimony is not based on anyone's sexual nature, choices or dreams," he said. "It is based on love."