Even Superman likes to get his drink on.
When
Henry Cavill
isn't busy saving the world as Superman, he enjoys spending his downtime with friends playing video games and going out drinking at bars. And the actor isn't even bothered when fans approach him for a picture while he's out – as long as they know what to expect.
"If people want to take a photo, that's fine," Cavill, 32, told
DuJour magazine
. "But they're going to get a photo of me drunk."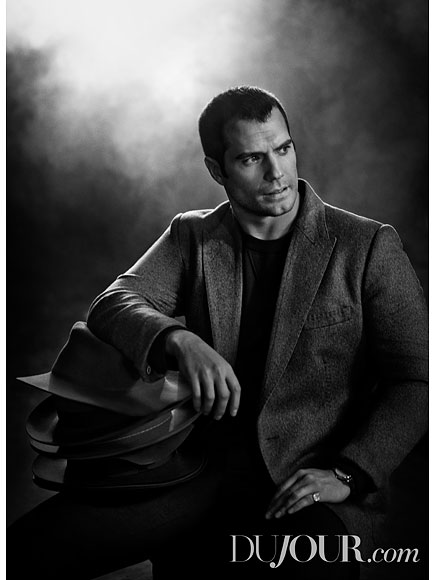 Courtesy of DuJour Magazine
While Cavill has become a seasoned pro at posing for fan photos (drunk or sober) walking red carpets and starring in numerous ad campaigns since he skyrocketed to fame for his
dashing good looks
and acting chops, he said the perks of being a celebrity certainly aren't the most appealing part of his job.
"Do you want to be famous? Then you shouldn't be an actor," he said. "If you're trying to be famous, you've lost before you've even begun. You might as well apply for [the reality series]
Big Brother
.
The actor makes a point not to let the attention he gets as Superman change who he is as a person.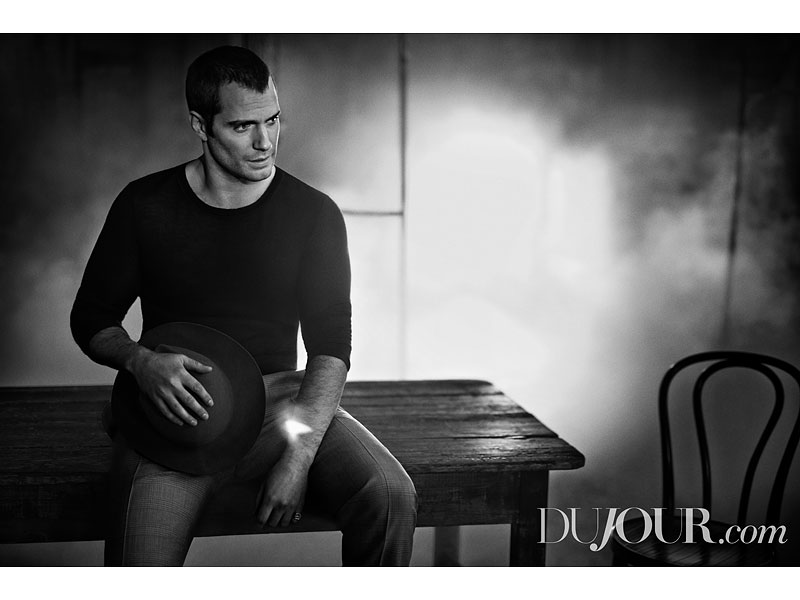 Courtesy of DuJour Magazine
"You've got to be worried about this s--- getting to your head," he said. "It's enormously flattering, but I'm not going to throw all my eggs in that basket."
Instead, Cavill is more focused on refining his craft, and taking his career to the next level. While he's signed on to play Clark Kent until 2019, he already has an idea of what he wants to do next.
"I do want to do other films," he said, adding that he could even see himself stepping behind the camera as a producer. But when asked if he wants to try his hand in writing, he said that's better left to someone else.
"I don't want to sully any material with my amateurism," he said.
RELATED: Watch: The Many Looks of Henry Cavill
For now, Cavill's primary concern is finding the right balance for the cape-wearing protagonist he's become known for – and not tarnishing the beloved name.
"This is going to sounds cheesy, but it's true," he said. "What really matters to me is Superman being represented correctly; protecting the S, that's essential."
Cavill stars alongside
Ben Affleck
in
Batman v Superman
, which hits theaters March 25.