Hillary Clinton
may be unwavering in her politics but when it comes to photo shoots, she's flexible.
When the Democratic hopeful posed for famed photographer
Mario Testino
for a new photo shoot for
Vogue
, the two hit the dressing room together to check out a rack of clothing and go over Testino's vision for the shoot.
He was in the middle of explaining his ideas when Clinton interrupted to say: "Whatever you want me to do."
Testino tried to continue, but Clinton cut him off again. "
Whatever
you want me to do. I'm good."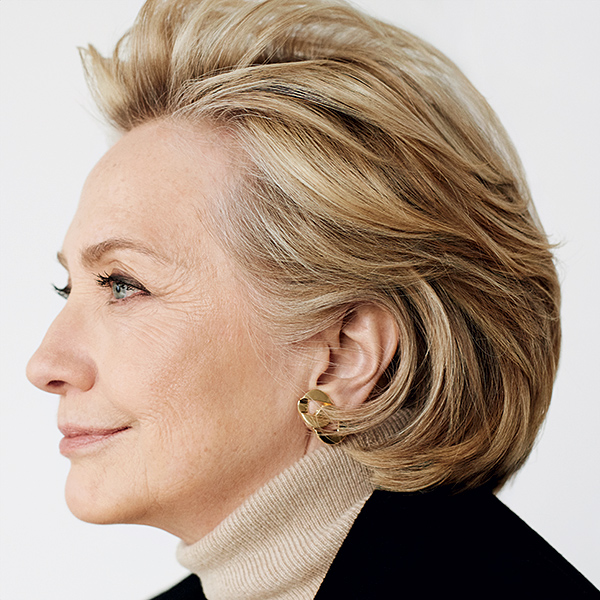 After she was dressed and ready for the shoot, Clinton took Testino's arm and they walked over to the camera. "It's like we're strolling along the waterfront in Lima," she said, and they both laughed.
The former secretary of state later mentioned in her interview with
Vogue
's Jonathan Van Meter that Testino, who grew up in Peru, was shocked by how drawn-out the American presidential election process is.
"He was like, 'You mean you will still be doing this in July?' I said, 'Yes. I'll be doing it in July.' He couldn't wrap his head around it. Because we make it as hard as it is, probably anywhere in the world … any democracy … We make it impossibly hard."
Asked
why
she thinks we make campaigns so hard, she replied, "Maybe it's because we think it's the toughest job and you've got to run the gauntlet. It's a show of fortitude, endurance, stamina, judgment, character … all of those things. So we're going to make this as hard as we can and see who is standing at the end of it."