Iggy Azalea
has experienced her fair share of controversy since shooting to fame with 2014's "Fancy" – and she's putting all of those issues into her new music.
"It's a lot more personal than
The New Classic
," the rapper, 25, told PEOPLE Saturday at a fundraiser for Miami Beach's Gay Pride Parade. "[Forthcoming album
Digital Distortion
] is speaking a bit more directly about the ups and downs I went through last year and how I feel about a lot of it."
Those ups and downs included various public disputes – from a
feud with Macklemore
to a falling out with
her mentor
, T.I.
"I felt like because it was so public, it was important for me not to gloss over it or not acknowledge it," Azalea – who signed on as a guest of honor for the event at the
request of friend Elvis Duran
– said of the headlines' effect on her music. "I just wanted to confront it head on and let people know, 'OK, I acknowledge – these things happened, these are my thoughts about it, these are some of the things that I can laugh about it now that it's in the past.' I didn't want to be that person that pretends like it never happened."
That said, don't expect a slew of maudlin tunes from "I-G-G-Y" on the new record, which includes the
recently released video
for single "Team." The "Problem" rapper, who stunned in a fitted blush ensemble at the Wall Lounge at the W Hotel, told PEOPLE, "I also didn't want it to turn into some super sad, heavy album. I think people like that my music is always fun – it's sassy, its uptempo, it makes you feel like going out and dancing."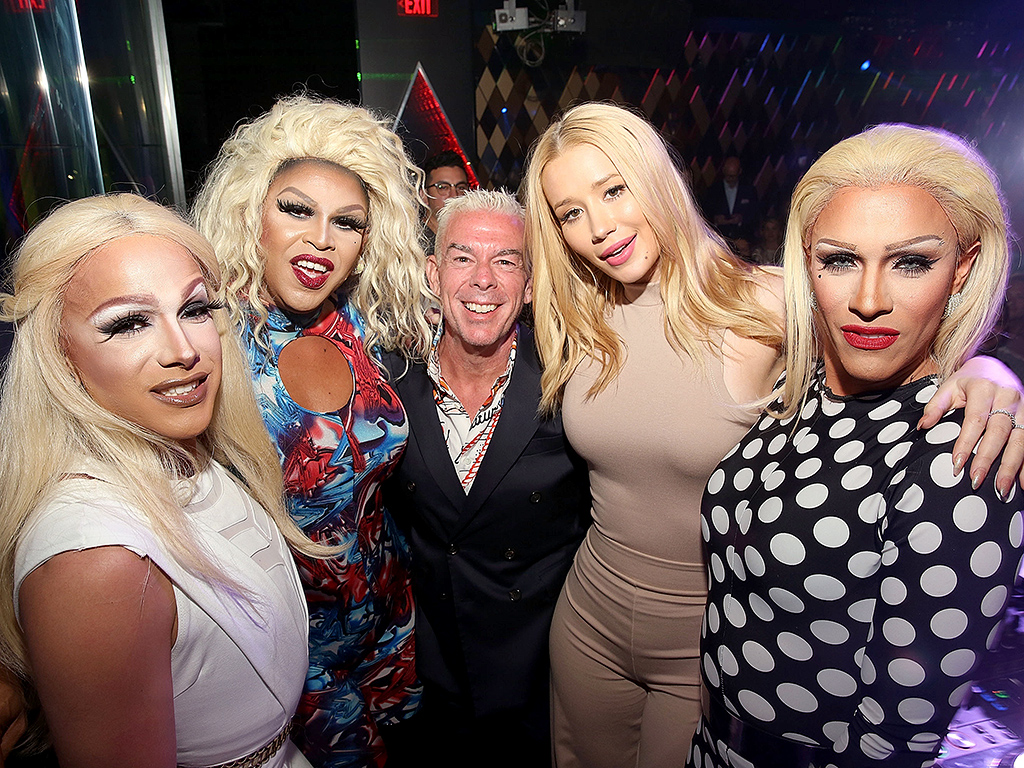 As for more recent controversy – specifically, the
video leak
featuring her fiancé, Nick Young – Azalea says
all is well
between the couple following the alleged cheating scandal.
Explaining their day-to-day life, Azalea joked, "Half the year we're really boring, and then half the year we're fun." The L.A. Lakers player, 30, has "a really tough, grueling schedule for half of the year ... so we don't really get to do too much fun, spontaneous stuff with the season going on."
As soon as basketball is finished, though, the fun begins for the duo. "When summer comes, that's when we really get to enjoy each other's company and go on vacations," Azalea told PEOPLE. "We like to do little kid things – we still like to go to theme parks. He's very into roller coasters, so am I. We just like to do things to keep it fresh and keep it fun."