Iggy Azalea
and fiancé Nick Young may have
moved past
those cheating allegations
, but the Aussie singer has officially issued a warning for the NBA star: watch your junk.
Azalea, appearing on radio station Wild 94.1's
Orlando & The Freakshow
, said that she is "not cool" with cheating.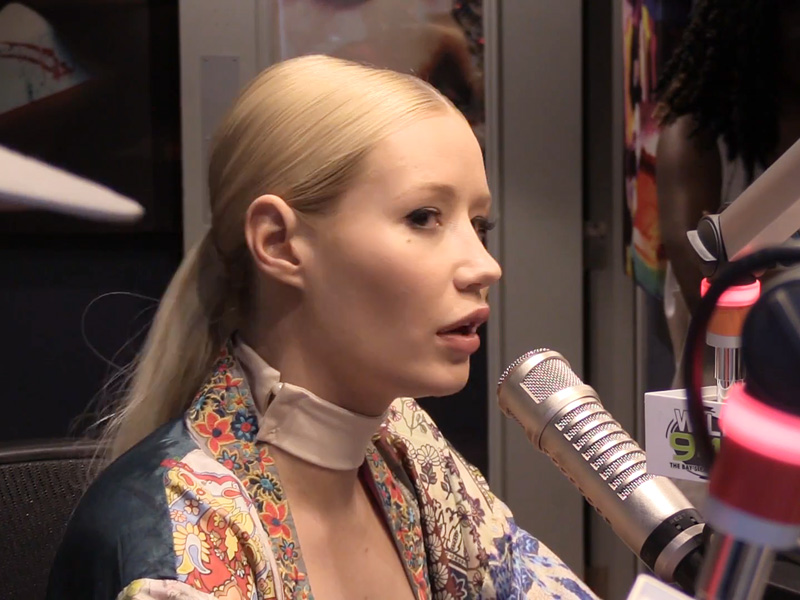 Source: WiLD 94.1 / YouTube
"You'll have half a penis. I already said, 'Just like one more video, just one more thing and you will lose a quarter of your meat,' " Azalea said of her conversation with Young after a
leaked video
called his fidelity into question. Noting of the clip's questionable validity, "Well, that's why he got to slide this time. I was like, 'Just let me get some real evidence, and you're gonna lose half an inch.' "
According to reports, the clip was allegedly recorded by Young's Los Angeles Lakers teammate D'Angelo Russell. In the video, Young, 30, allegedly brags about cheating on Azalea, who he has been
engaged to
since last June.
The leaked footage has led to an
uncomfortable atmosphere
among Russell and his teammates – something Azalea said she isn't concerned about.
"I guess for me, the bigger thing is, I'm like, whatever bro code is, whatever unspoken code that is I don't really care, because I have an actual spoken commitment that you're gonna get married to me and that involves not doing any of those other things," she told the radio show. "Screw guy code, I'm not really concerned about guy code. How about what this person said in the video? That's what I care about sitting at home obviously. I don't really care about D'Angelo Russell."
She added of the groom-to-be and Russell, "both of you guys are equally dumb to me."