We're calling it: iJustine is having a
really
awesome time at
VidCon
.
Despite serving as presenter and panelist at this year's event, Justine Ezarik of iJustine found time to share a behind-the-scenes look at the high-profile conference with her fans via her YouTube channel on Friday.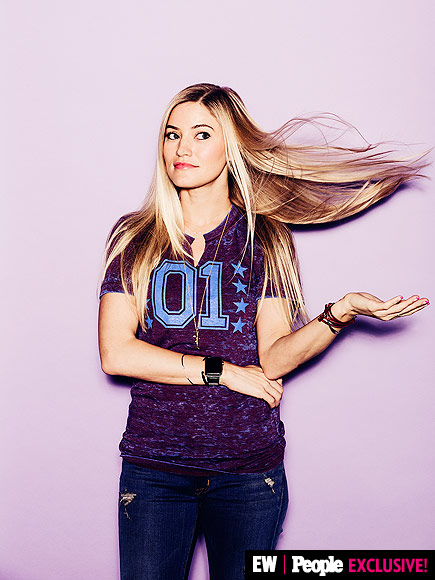 The 7-minute vlog shows Ezarik's jam-packed day – filled with meet-ups, an
interview with friend and anti-bullying activist Lizzie Velasquez
, signings and the ever-amusing reunions with fellow YouTubers and interactions with die-hard fans.
"I have not signed a face before," Ezarik says before making her mark on the cheek of a male fan, who vlogged the experience (natch). "If it's a scar, I'm blessed," he responded.
PEOPLE's VidCon YouTuber Fan Experience
The entire video is adorable, with a highlight (well, for us anyway) being of Ezarik excitedly flipping through this week's PEOPLE issue in search of her first full-page spread.
"Holy moly!" the YouTuber exclaims upon seeing the feature. "You guys gotta go get one and take a selfie with it and send me a pic."
Challenge accepted.