Jurors on Wednesday convicted a 57-year-old Indiana man on 51 criminal charges stemming from his role in intentionally causing a house explosion to collect insurance money in which two people died and twelve were injured, PEOPLE confirms.
A jury found Bob Leonard Jr. guilty of two counts of murder for plotting the 2012 blast that also damaged more than 80 surrounding homes, court officials tell PEOPLE. He's facing life in prison when he is sentenced March 18.
Investigators said Leonard, his half-brother and two other individuals hatched the scheme to collect a $300,000 insurance payout. Leonard, his half-brother Mark Leonard, Mark's ex-girlfriend, Monserrate Shirley, and another man, Gary Thompson, conspired to blow Shirley's Indianapolis home to smithereens, prosecutors said.
Two of Shirley's next-door neighbors – John Dion and Jennifer Longworth – died in the natural gas blast, which detectives determined was sparked by a timing device connected to a microwave oven.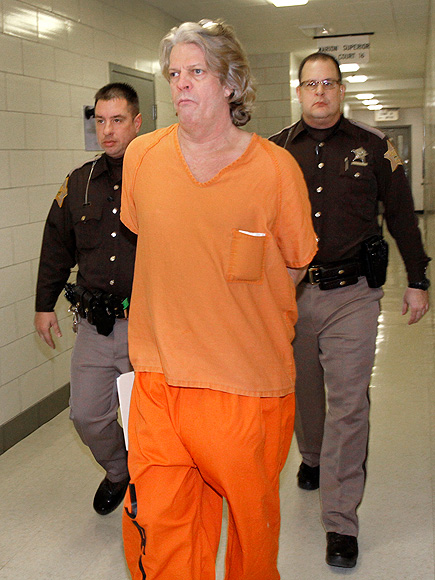 Kelly Wilkinson / Indianapolis Star / AP
Police claim Longworth was killed by the blast itself and Dion was burned alive in a resultant fire.
This week's verdict comes six months after jurors convicted Mark Leonard, 46; he is currently serving two life sentences.
•
Want to keep up with the latest crime coverage? Click here to get breaking crime news, ongoing trial coverage and details of intriguing unsolved cases in the True Crime Newsletter.
Shirley, who testified against the Leonard brothers, had pleaded guilty to lesser arson conspiracy charges and could be sentenced to 20 to 50 years in prison. Thompson pleaded not guilty to the charges against him and is awaiting trial.
In a statement obtained by PEOPLE, Marion County Prosecutor Terry Curry says the verdict "represents the third step in a long journey for the families of Dion and Jennifer Longworth and for the victims and neighbors of Richmond Hill."
Currey's statement continues: "More than three years have passed since the night that this senseless, criminal act devastated the lives and destroyed the homes of many. We will continue to pursue our pledge to bring justice for the residents of Richmond Hill as the final pending cases are prosecuted. As I have previously acknowledged, the investigation and prosecution of this matter has literally taken tens of thousands of hours of effort by numerous individuals."