The ex-girlfriend of
the suspect in the murder and dismemberment
of a Seattle mom Ingrid Lyne says that she's not surprised to hear his name associated with the crime.
"Now that I look back on it, I wouldn't put it past him to have done this," Heather Danishefsky, 28, tells PEOPLE. "But what he did with her body, that really shook me up."
According to Danishefsky, she met
John Charlton
, 37, in 2012 while they were both working at Burger King in Great Falls, Montana. They moved in together soon after.
"He came across as this charming, witty and intelligent man. He seemed to have a good strong head on his shoulders. I was very smitten by him," she says, adding that Charlton spent time "dabbling in the stock market."
But, she adds, "There were some things though that were off about him with his personality."
She says the way he thought people and the world was "kind of bothersome," and that it wasn't possible to convince him on anything.
At the time, she says Charlton was on probation for theft. After his arrest this week, authorities said his
criminal record
in six states includes convictions for aggravated robbery, felony theft, grand theft motor vehicle, assault, and third-degree larceny, in addition to arrests for battery.
'He Thrived Off Making People Feel Bad'
She says that when Charlton drank, the charming man vanished and he became a completely different person: "He was very mean and very violent," she recalls. "One time he put his hands around my throat and choked me. It scared the [heck] out of me."
Charlton faces charges of first-degree murder and theft in connection with Lyne's death. Lyne's dismembered remains were found in a recycle bin Saturday, hours after she was reported missing.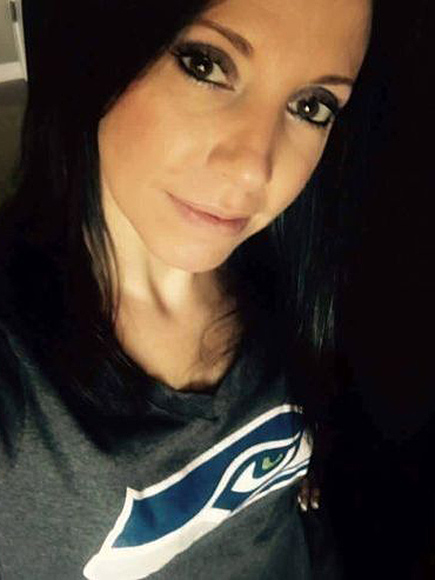 Danishefsky reflected on the alleged choking incident after hearing of Lyne's death: "I regret not reporting it to his probation officer. I didn't tell anyone about it," she says.
Although they met through work, she says that he had met some of his previous girlfriends through online dating – the way he met Lyne, charging documents allege.
"He was really into the social online dating thing," she recalls.
She says Charlton "made me feel like it was my fault" for being choked and she kept on dating him for a few more months.
"He would play these psychological mind games," she says. "He would use anything you said and turn it against you. It almost seemed like he thrived off of making people feel bad. He got pleasure from hurting people."
Danishefsky, who is a mother, says that he frequently put her down for her parenting choices: "He would tell me I'm a horrible mom," she says.
'He Would Become a Monster'
Ultimately, Danishefsky says she became concerned about her mental and emotional well being.
"He put me in a situation where I didn't think it was healthy to be with him," she says. "His drinking was a real problem. He was a really different person when he was drinking and I didn't want to be a part of that. I also didn't want my children to be part of this. He would become a monster."
Danishefsky ended things with Charlton during the summer of 2013 and hadn't heard anything about him until she read the news the other morning.
"I know they went to the Mariners game and then maybe they went home and of course he was drinking like he said in his statement," she says. "I can kind of see her saying something or she did something he didn't like and it went from there. It's so horrible."