ICYMI (and if you really did miss it, what rock are you living under?!): YouTube comedy duo Jack Howard and Dean Dobbs, the hilarious guys behind
Jack & Dean
, released a short feature on their channel,
Ghost Fighting Corporation
, in June.
Unlike the long-form features that regularly premiere on the platform,
Ghost Fighting Corporation
is different because of
its high-profile supporter
, Oscar-winning director Ron Howard.
"You know when a band records a rather difficult second album?" Dobbs said Friday at VidCon. "That was like this, except the first time doing it."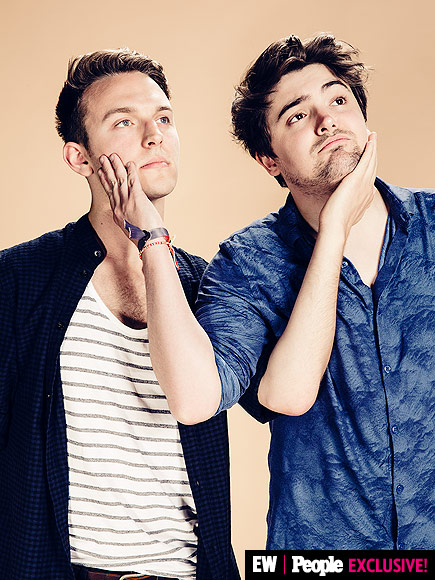 Howard and Dobbs'
GFC
drew inspiration from cult-classic cinema (albeit with a twist), as so brilliantly described by Howard.
"If
Ghostbusters
weren't ghostbusters, but were con artists," he says.
RELATED VIDEO: YouTube Stars Ian Hecox and Anthony Padilla Compete in a Dance-Off
Despite only having
GFC
's pilot up on their channel, the British duo – who are self-proclaimed mega fans of
Inside Amy Schumer
,
Key & Peele
and
Brooklyn Nine-Nine
– already have a dream cast in mind. Among their picks:
Daniel Radcliffe
("he's so funny. He needs to be in more comedy," says Dobbs) and Christopher Lloyd ("actual Doc Brown from
Back to the Future
," says Howard).
Howard and Dobbs have been working alongside each other, from YouTube channel to sitcom, since 2008 – and they haven't even grown bored of each other.
"I always feel like when we do stuff together, it's the favorite stuff I do," says Howard.
•
Reporting by WILL ROBINSON