Jaycee Lee Dugard
has been free for just six years after spending nearly two decades in captivity.
Now, she's opening up about her new life of freedom in her second memoir, aptly titled
Freedom: My Book of Firsts
, Simon & Schuster
announced on Tuesday
.
Dugard was
kidnapped in 1991
by Phillip and Nancy Garrido when she was 11 years old. She was held for 18 years in lean-tos and tents behind the couple's home in Antioch, California.
Freedom
, which is set for publication on July 12, will highlight the "joys that accompanied [Dugard's] newfound freedom and the challenges of adjusting to life on her own."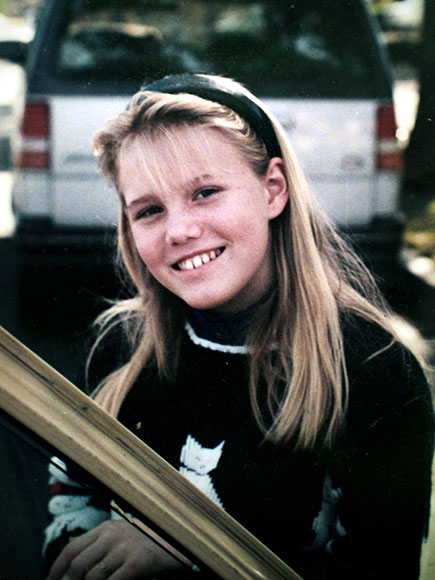 "There is life after something tragic happens," Dugard said, according to a press release. "Life doesn't have to end if you don't want it to. It's all in how you look at it. Somehow, I still believe that we each hold the key to our own happiness and you have to grab it where you can in whatever form it might take."
The 35-year-old previously detailed her experiences in her first book,
A Stolen Life: A Memoir
, which was released in 2011, also on July 12.
The mother of two children, both
born to her captor
, Dugard was rescued in
in August 2009
after stopping at a Concord, California, parole office with the Garridos. Phillip was later
sentenced to 431 years in prison
for the kidnapping and years of sexual assaults. Nancy was sentenced to 36 years.
VIDEO: 'You Will Never Find Him': A Mother's Chilling Vow After Kidnapping Son and Killing Herself
Back in 2012,
Dugard said
she now appreciates "just being free to do what I want to do, when I want to do it."
She added of her daughters, "I want my girls to have a normal life as much as possible."
"Jaycee Dugard is a remarkable woman," Jonathan Karp, publisher of Simon & Schuster, said on Monday. "Her strength has been an inspiration to millions, and her story is a remarkable example of resilience and spirit. Readers of this book will gain a new appreciation of how joyful freedom can be."
Freedom: My Book of Firsts
will be available in hardcover, ebook, and audio editions on July 12.