Starting a new project is scary, even if you're the unstoppable Jenn McAllister, a
YouTube powerhouse
who's starred in movies and
even written a book.
Even scarier:
skydiving
while filming said new project.
"The [skydiving] guy was like, 'If you can't breathe, pretend like you're breathing through a straw. Just start screaming if you can't breathe,'" McAllister said in a Friday VidCon panel, where she talked about her upcoming show,
Jack and Jenn's First Times
.
"It was one of those things where I was so nervous but just did it anyway. If I didn't end up doing it, I would have definitely regretted it."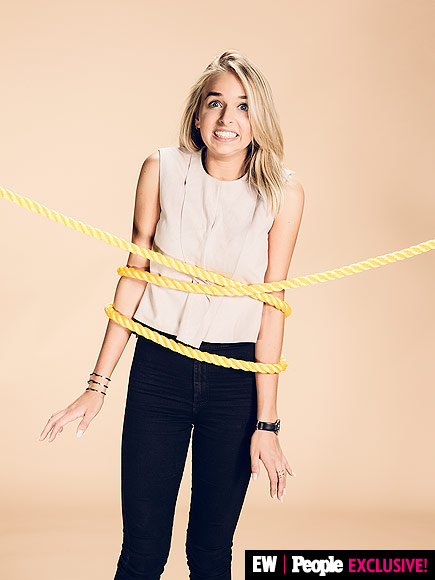 For the show, which premieres in August, McAllister and her collaborator,
Jack Baran
, pushed themselves far, far outside of their comfort zones. 
"We wanted to do some crazy stuff. We wanted to do some traveling, and we wanted to do something fun together," she said of the show's premise. "So we traveled around California and did the craziest things."
RELATED VIDEO: YouTube Stars Lauren Elizabeth and Jenn McAllister Show Behind the Scenes Footage of Their Movie Bad Night
And we're sure McAllister handled herself well in the midst of craziness, as she's been dealing with the insanity of YouTube fame like a champion.
"I was at a concert coming out of the bathroom stall, and [a fan] started freaking out. It was really funny," she said. "It was the last place I expected to meet someone."
•
Reporting by WILL ROBINSON