Jennifer Aniston
is just eight months into
her marriage
, but it feels like she tied the knot with
Justin Theroux
ages ago.
"We felt married for so long," the actress tells
Harper's Bazaar
for its April cover story.
"Married life is so normal and fun and not much different," she adds.
Aniston gives credit to Theroux for creating a sense of ease in their relationship.
"I'm lucky because Justin is the funniest person I've met, and we make each other laugh," she explains. "Laughter is one of the great keys to staying youthful."
Her husband expressed similar feelings back in September, when he told
Good Morning America's
Robin Roberts
that the marriage "was a long time coming."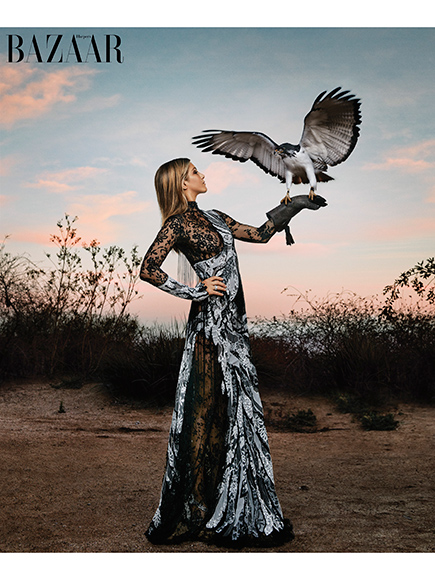 He added that being married is "fantastic" and that "it refocuses things" in their relationship.
Aniston, who turned 47 last month, also told the magazine that her mind and body feel better than ever in her 40s.
"I feel better in my 40s. Not only do you feel better in your body physically, but you're mentally better," she says.
"Because, say, in your 20s, you didn't know s---. For me, in my 30s I was just trying to figure it all out. Then when you hit 40, you're like, 'Oh, okay. I got this.' "



And physically, the actress says she's far from slowing down. "There are women who've hit 50 who are stunners, like shocking. We just take better care of ourselves," Aniston explains.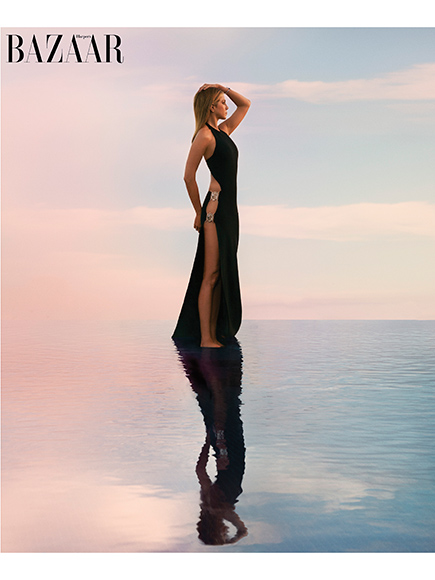 Her age and experience have also opened up new opportunities for herself as an actress. In 2014, she earned a Golden Globe nod for dramatic turn in
Cake
.
"I can do other things," Aniston says. "I feel a sense of freedom that I hadn't necessarily felt before. Also, you have to start taking chances in an industry that's very insecure about taking chances on people."
In the future, Aniston says there are two actresses she's dying to work with. "I had a big tease because [
Julia Roberts
and I] did a scene together in
Mother's Day
, but it was a moment. And
Emma Stone
I'm dying to work with."