Jennifer Garner
is back to work.
The actress, 43, was spotted shooting scenes for her upcoming film
The Tribes of Palos Verdes
in Los Angeles on Thursday.
Dressed in an oversized pink robe with a flannel shirt and sweatpants underneath, Garner was seen filming a dramatic moment alongside her costar, Cody Fern, on the balcony of a house. At one point, she is seen with a distressed look on her face as Fern tries to calm her down.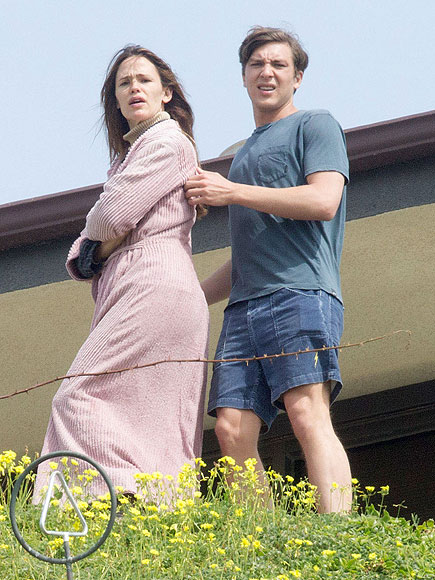 The Tribes of Palos Verdes
, based on the novel of the same name by Joy Nicholson, is set in the affluent community of Palos Verdes, California, and follows two teenagers, Medina and Jim, as they try to adapt to a new life in the beach town with their parents. Garner plays their mother, who is teetering on the edge of a nervous breakdown.
RELATED: Jennifer Garner's Changing Looks!



Garner's day on set comes after a whirlwind week of presenting at the Oscars, reuniting with her ex Ben Affleck and the reveal of her bombshell tell-all interview.

The release date of the film has not yet been announced.