Jennifer Garner
and
Ben Affleck
are adjusting to their new lives as
affable exes
, but the actress'
Miracles from Heaven
costars say that even during the darkest days of their split, the actress
kept it professional
on set.
"Jen, obviously, had a lot of personal stuff going on in her life,"
Martin Henderson
, 41, who stars opposite of Garner in the film, told PEOPLE recently during the
Miracles from Heaven
press day in Los Angeles. "For her, things were a lot more complicated, so it would have been understandable if she brought a lot of that stuff onto the set. And not once did she ever, and once again I thought that just speaks to her character and how [incredibly focused] and professional she is."
Garner, 43, had been filming the movie in Atlanta, Georgia, last summer after news broke that she and Affleck
were ending
their 10-year marriage. (On Monday, Affleck spoke out about the split for the first time,
telling The New York Times
that he and Garner are on "great terms.")
The split "didn't stop her ever from arriving on time and being a trouper and giving us the best performance in every scene and never talking about anything else other than concentrating and focusing on the role," said director Patricia Riggen. "I have great respect for her."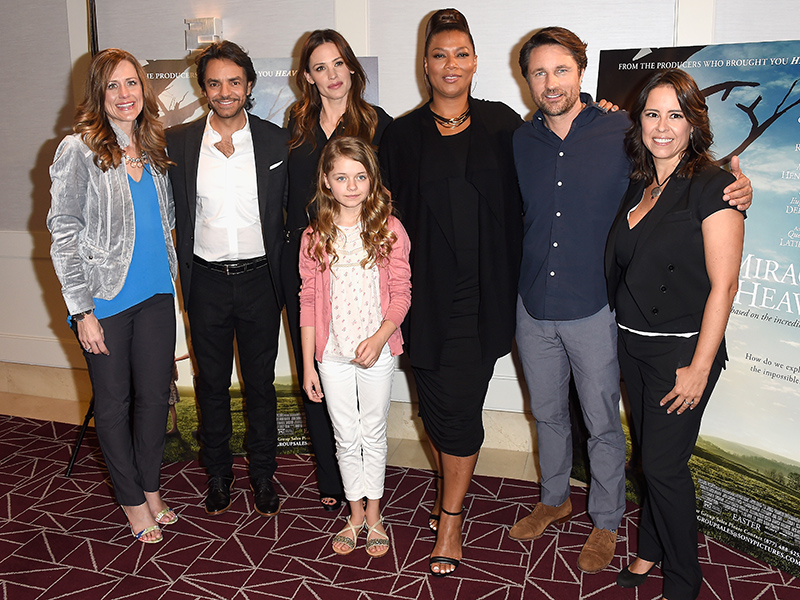 And Garner – who is mom to
Violet, 10, Seraphina, 7, and Samuel, 4
– brought a real authenticity to
her role as a mother of three
in
Miracles from Heaven
, her costars said.
"We all like to think we have that inner strength, and having known Jen a little bit she has that same quality," Henderson said. "When you see her around her children, the commitment that she has, how seriously she takes the responsibility of a mother and how she puts her kids first over everything is quite rare. In that regard, I think Jen is perfectly cast."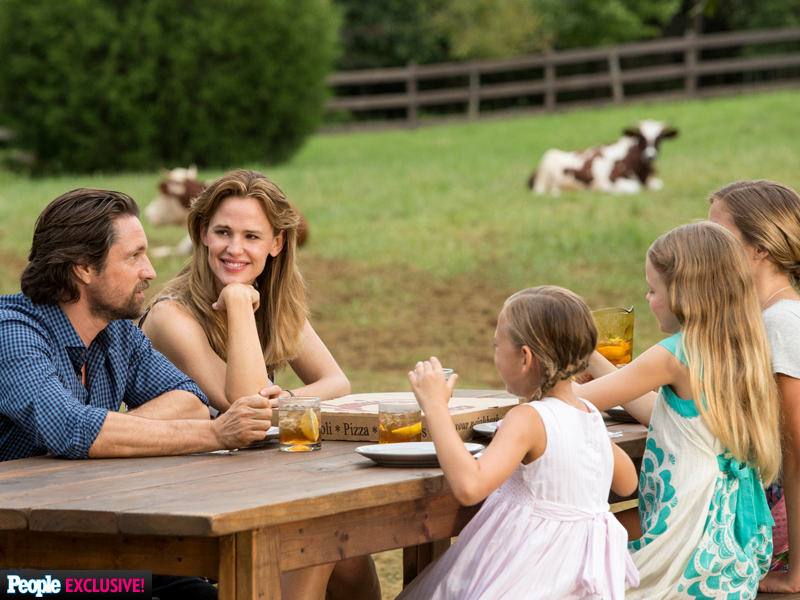 As for how the cast kept things fun and lighthearted on set while filming a movie that is so emotional? That was no problem for Garner and her on-screen daughter,
Kylie Rogers
, 12, who turned to "arts and crafts" during downtime.
"We were obsessed [with the mermaid doll I had in the movie] and were constantly braiding it, so I would go onto YouTube when I got home from set and I would Google how to do different braids," said Rogers. "I learned how to do the waterfall braid and a bunch of braids and then I would go teach her and we would be constantly braiding, and then we loved the doll so much that we contacted the person that made them on Etsy and we got 20-something of them made for all the girls on set."
Miracles from Heaven
hits theaters on March 16.