Jennifer Lopez
and
Casper Smart
are hitting the small screen together – sort of.
"I just did a small little role in
Shades of Blue
," Smart, 28, says of Lopez's NBC crime thriller while stepping out with her at
The Perfect Match
premiere in Hollywood on Monday night. "I'm in the finale. My scenes are not with her, though – [they're] with
Ray Liotta
."
Still, Smart hasn't ruled out a potential onscreen pairing with Lopez, 46: "Maybe one day," he explains.



The choreographer-turned-actor was celebrating his debut role in The Perfect Match alongside French Montana, Terrence Jenkins and Cassie Ventura. But he insists he has a long way to go before he gets close to the caliber of his talented girlfriend.

"You know, she's at a 10 and I'm at 1.5," he shared. "Until I get to 7, 8 or 9, I'm just going to hold off [on getting] on a stage with her or in front of the camera. I don't want to be embarrassed."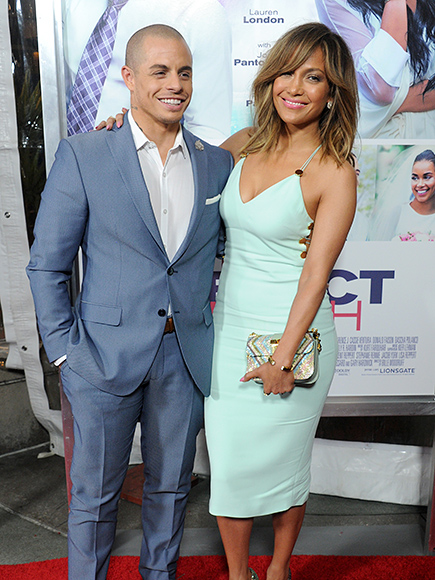 Gregg DeGuire / WireImage
Even though Smart is a seasoned dancer and choreographer, acting is his preferred outlet. "I really, really, really love acting in a different way," says Smart. "I love dancing. I don't love it like acting. It's a different outlet, you know? I love it. I'm learning and it's great."
Smart is indeed focused on the things he loves the most, including living a healthy lifestyle with Lopez. "We both don't drink, we don't do any drugs, smoking, pills or any of the craziness," Smart says. "We don't really go out very much. We don't get wrapped up in the Hollywood life that can chew you up and spit you out. I've seen it happen a million times."
As for what makes Lopez a 10 in their
high-profile romance
? "She's sweet, funny, nice, easygoing and gracious. You know, you can't ask for anything more. She's beautiful."