Move over, Benjamin Button.
Jennifer Lopez
is aging backward right before our eyes.
The singer is supposedly celebrating her 45th birthday on Thursday, but she looks like she hasn't aged since the '90s. It's unclear how the
American Idol judge
continues to look as flawless as she did during her Fly Girl beginnings, but there's photo proof that the
bikini-loving star
is
genetically gifted
.
To celebrate J.Lo's big day, we created a game. The following pairs of photos look as if they were taken a few weeks (or hours) apart. Shockingly, at least 12 years have passed between each picture.
Try to determine which Lopez is truly younger, and then scroll down to check the correct answers.
Round 1. Ready for My Close-Up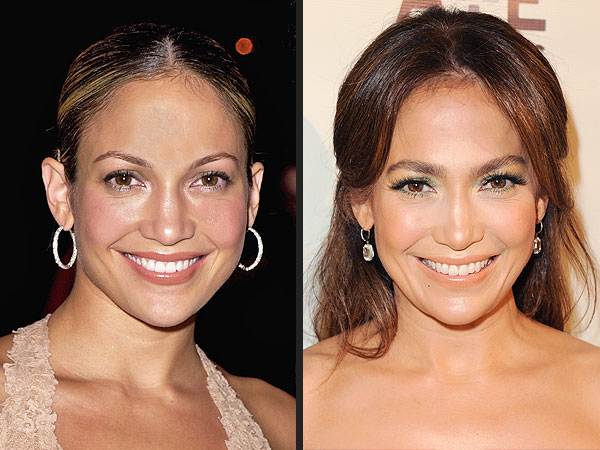 J. Vespa / WireImage; Jon Kopaloff / FilmMagic
Which J.Lo is 12 years younger? A)
Hoops and highlights
B)
Up-do and diamonds
Round 2. Award Show Glam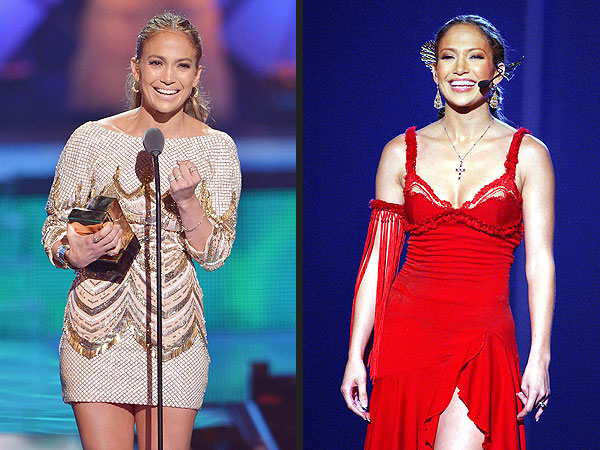 Rodrigo Varela / Getty; M. Caulfield / WireImage
Which J.Lo is 12 years younger?
A)
Beige beauty
B)
Ravishing red
Round 3. Whiter Shade of Pale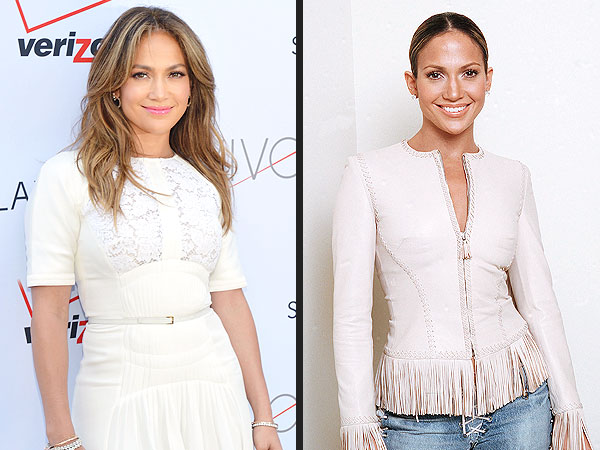 Slaven Vlasic / Getty; Dave Hogan / Getty
Which J.Lo is 12 years younger?
A)
Dressed up
B)
Dressed down
Round 4. Let's Get Loud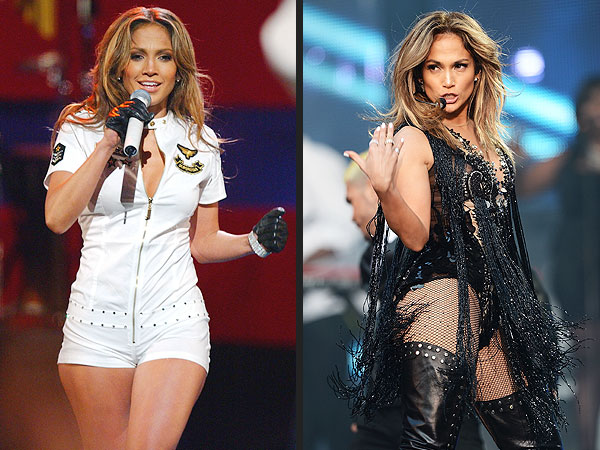 M. Caulfield / WireImage; Ian Gavan / Getty
Which J.Lo is 12 years younger? A)
Lady in uniform
B)
Dancing in the dark
Round 5. Black Out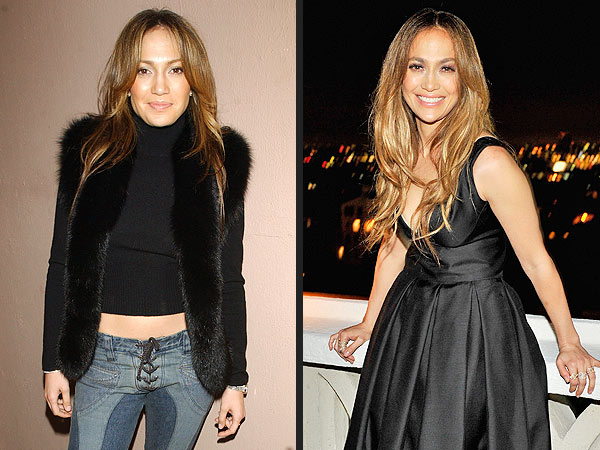 Kevin Mazur / WireImage; Donato Sardella / Getty
Which J.Lo is 12 years younger? A)
After-dark casual
B)
Little black dress
Round 6. Walk on the Wild Side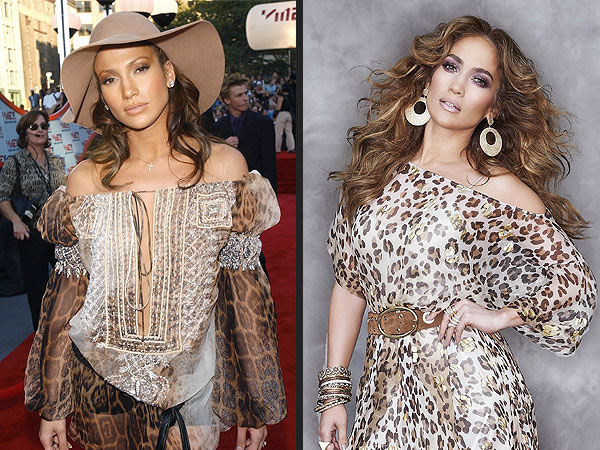 Kevin Mazur / WireImage; FOX / Getty
Which J.Lo is 12 years younger?A)
Cat in the hat
B)
Luxe leopard
ANSWERS:
1. A
2. B
3. B
4. A
5. A
6. A
–With reporting by Patrick Gomez
Happy Birthday Jennifer Lopez, See Her Changing Looks