Family
continues to gather
around
Joey Feek
as she lives out
her final days
.
Rory Feek, 50, shared a touching photo of his daughter Heidi, 29, clutching her dying stepmom's hand on Friday.
"...our oldest daughter Heidi by her mama's side last night. Holding on and letting go," he wrote on
Instagram
.
Joey, 40, who is
dying of terminal cancer
, has been in a
"deep sleep"
at the Indiana home where the family has been staying, according to her husband's
recent blog post
.
"She was ready to stop fighting and she told me so," Rory wrote on Monday. "She said the flowers would soon be blooming back [home] in Tennessee. It's time to go home.
"Joey gathered her family together around her and said goodbye to each of them," Rory wrote. "There were lots of tears as she explained to each one how much she loved them and that she was going to be going home soon."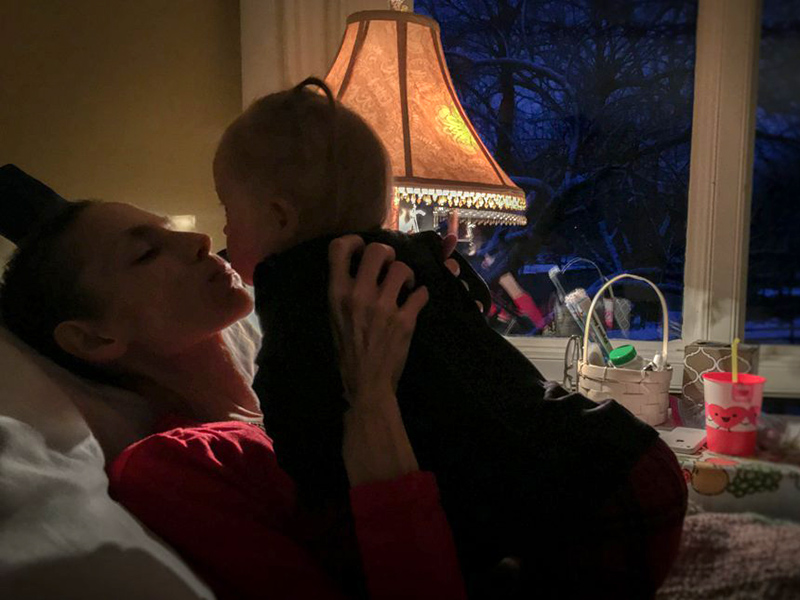 Rory also shared a bittersweet moment between Joey and their daughter Indiana, 2.
"And then she asked me to bring our baby in," he penned. "And so… I set out little Indy on Joey's lap and we all cried with my wife as she told her how much her mama loved her … and then she pulled Indiana up and she kissed her. One last kiss.'"