In the final weeks before
Joey Feek
died from cancer
Friday, the singer's focus was on her family.
"As Joey has had to learn to come to terms with what is happening to her body and what the future holds, it's been important to her to share some things that she wants me and our girls to remember after she's gone," Rory Feek, 50, exclusively told PEOPLE of his 40-year-old wife in January.
Joey, who gave cervical cancer a
tough fight
for nearly two years, spent her
last days with loved ones
in her hometown of Alexandria, Indiana, some 400 miles from their idyllic farmhouse in Pottsville, Tennessee. There, Joey once picked vegetables next to her
daughter Indiana
, now 2, beneath the warm Southern sun. As Rory told PEOPLE, Joey often thought about the family's day-to-day life on the farm after they granted her wish to be laid to rest
at their cherished home.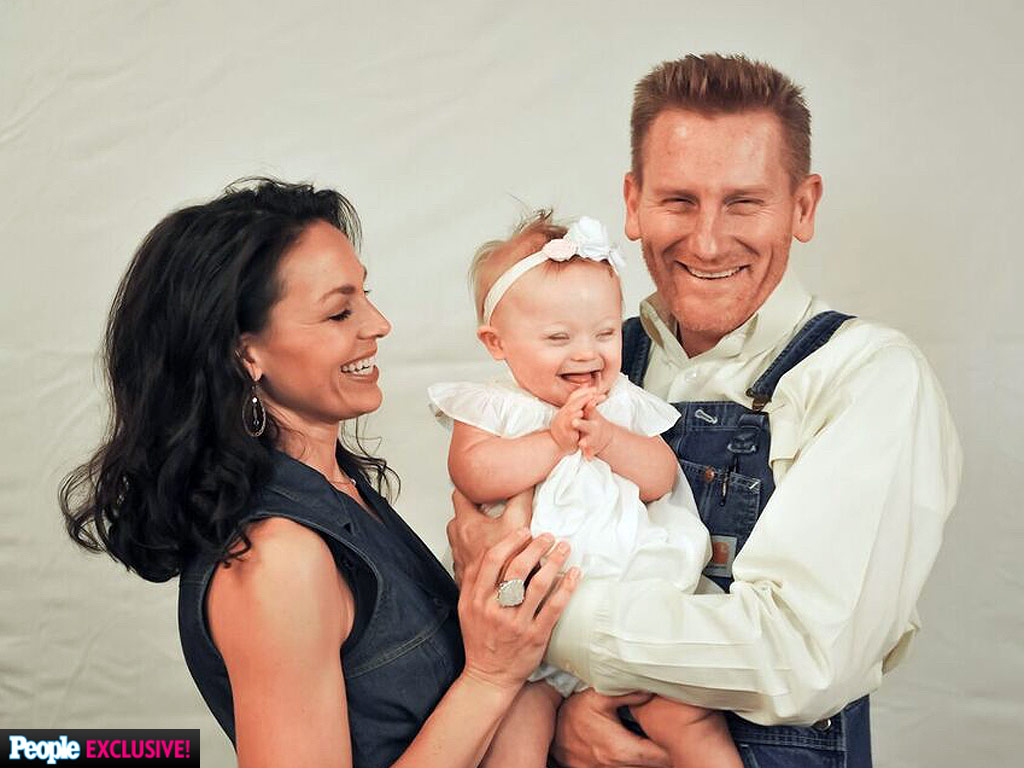 "More than once, I have found myself beside her bed taking notes as she shares things like when the best time to plant the garden will be this spring, how to prune the fruit trees and to make sure we still set aside a percentage of what we make as a tithe each month," said Rory.
Throughout her struggle, the gospel and country duo, known to fans as
Joey+Rory
, received "incredible" support from his daughters from a previous relationship,
Heidi
, 29, and Hopie, 27, said Rory.
"Though Joey didn't come into their lives until they were teenagers, my girls love her as their mother and she loves them as her own," the
proud husband
shared. "They also love their baby sister so much, and they hurt for her and all that Joey is going to miss as she grows up. They have made many trips here from home in Tennessee just to be close to us, spend time with Indy and love on Joey."
For Rory, Joey's final chapter was ultimately about creating
lasting memories with loved ones
.
"We are surrounded by Joey's family here in Indiana and life is a revolving door of sisters, parents and nieces and nephews – all pouring love and time into Joey and our little family," he told PEOPLE. "Though the situation and conditions that brought us here are very difficult, it has been a really beautiful time for Joey and all of us. Not hardly an hour of the day goes by without someone telling someone else that they love them. It's hard to ask for more than that."
Now, as he comes to terms with losing his wife, Rory has headed back home to Tennessee, he shared on his blog
This Life I Live
Friday.
"It's hard for me to imagine being there without Joey, but at the same time ... it is where she wants us to be," he wrote. "It's where she will be .. She's gonna be in the mint growing beside our back deck, the sweet-corn frozen in our freezer and a million other places that her hand and heart has touched around our little farmhouse and community. Joey will still be with us. Everywhere."
He added: "So if it's okay, I'm gonna close, wipe my tears and pack our bags to hit the road headed south. She's already got a head start on me."