After celebrating a very
special month
, Joey Feek is down to her last days after
battling terminal cancer
.
Following her
Valentine's Day
dinner and daughter Indiana's second birthday, Joey, 40, gathered her family to say goodbye to those closest to her.
"She was ready to stop fighting and she told me so. She said the flowers would soon be blooming back in Tennessee. It's time to go home," Rory Feek, 50, wrote on his blog Monday. "Joey gathered her family together around her and said goodbye to each of them. There were lots of tears as she explained to each one how much she loved them and that she was going to be going home soon.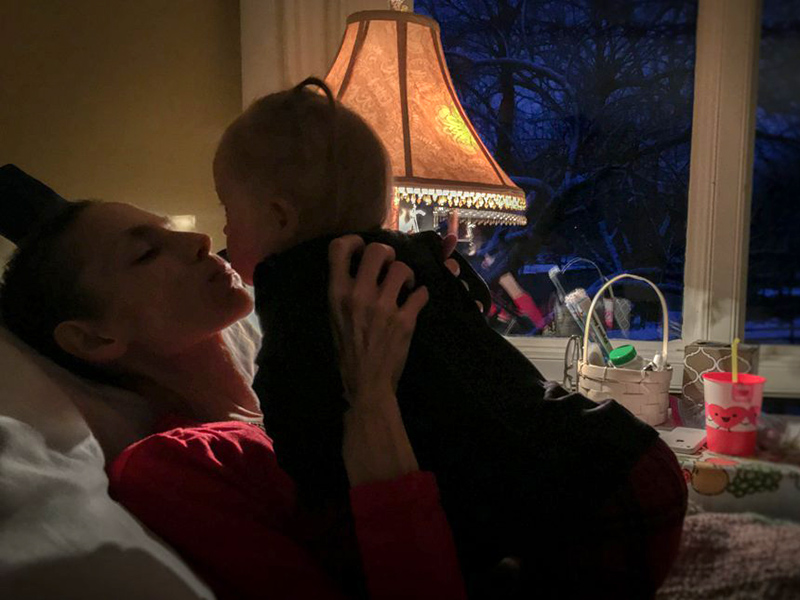 "And then she asked me to bring our baby in. And so… I set out little Indy on Joey's lap and we all cried with my wife as she told her how much her mama loved her … and then she pulled Indiana up and she kissed her. One last kiss.'
Since her tearful goodbye, Joey has been in a deep sleep, according to Rory. After
months of being on her deathbed
, nurses have told Feek that his wife will "most-likely only be with us for a few more days…at most."
In The Time That You Gave Me from Hickory Films on Vimeo.
"Sometimes I feel like the boy who cried wolf," Feek continued. "We've been here going through this for months and months now. Nearing the end, doing better, nearing the end again. Hoping. Praying. Believing. But through it all, most of us have known down-deep for a while now, that the end would eventually come."
While Feek admits that saying goodbye to his wife is emotional and difficult, he's trying to focus on the good times. Noting all that Joey accomplished in her 40 years, he added in his blog, that like the lyrics in one of their songs, Joey has "given all she could give. She's loved all she could love and lived all she could live."