Don Draper
has moved from advertising to environmental preservation.
On Saturday,
Jon Hamm
,
January Jones
,
Kiernan Shipka
and Michael Gladis had a
Mad Men
reunion when they all attended Oceana's 8th Annual Seachange Summer Party in Dana Point, California, to raise money for ocean conservation.
"The
Mad Men
connection is a nice reminder we had a show on the air once and
have a theme
," Hamm, 44, told PEOPLE of the mini-reunion.
Jones, 37, who is an Oceana ambassador, told reporters that the
Mad Men
crew will "get to see a lot of each other soon" with the
awards season
coming up, and Shipka, 15, said she loves her on-screen parents and "came out to support them and the cause," adding that it's nice to "see each other at things like this" with everyone's busy schedules.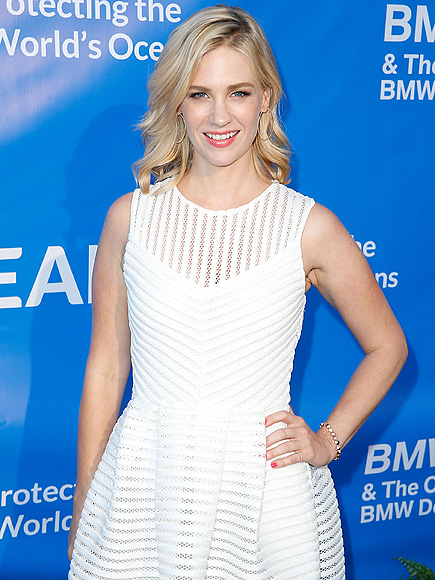 Hamm attended the event as a special guest.
"I didn't grow up on the beach, I grew up in St. Louis, Missouri. It's not known for its pristine beaches," he said. "Summertimes we'd go down to Florida, where my grandparents had a house, so I would spend the entire summer in the water. It was a beautiful place to spend the summer. The ocean should be clean and available to everyone."
As for what the actor has been up to this summer now that
Mad Men
is over, Hamm mentioned "doctor's appointments and laundry."
"Kind of just getting my life back in order from working and being on the move for so long," he said. "I just got back to L.A. for the first time in a while for an extended period of time. … I'm like, 'Oh god, I've got to clean my office.' I literally have a little path in my office. I'm one step away from Hoarderville."