There was dancing. There were pirates. And there was
Juan Pablo Galavis
.
On Friday night, the former
Bachelor
star joined 120 other reality stars for the "Pirates and Princesses Party" at
Give Kids the World
, a charity that grants wishes to children with life-threatening illnesses.
Galavis swashbuckled his way through the crowd, chatting with the children – and obliging their mothers by posing for photos.
"It's important for me to be here because there are so many children who are going through painful things," he tells PEOPLE. "I have a daughter who is healthy, thank God, and sometimes we take that for granted. I'm glad there are places like these for sick kids, and I'm happy to support them."
"They do everything here at Give Kids the World," he continues. "They give these kids a week where they can just have fun, and not focus on being sick. So that's why I dress like a pirate to come here – because it makes the kids happy."
Galavis was part of
Hearts of Reality
, a weekend event in Celebration, Florida. The event, sponsored by
Lexin Capital
, raises more than $100,000 for the charity in a weekend.
Stars of
The Bachelor
,
Survivor
,
Big Brother
and other shows signed autographs, made appearances, and raised money from their fans. Catering was provided by
Paramount Fine Foods.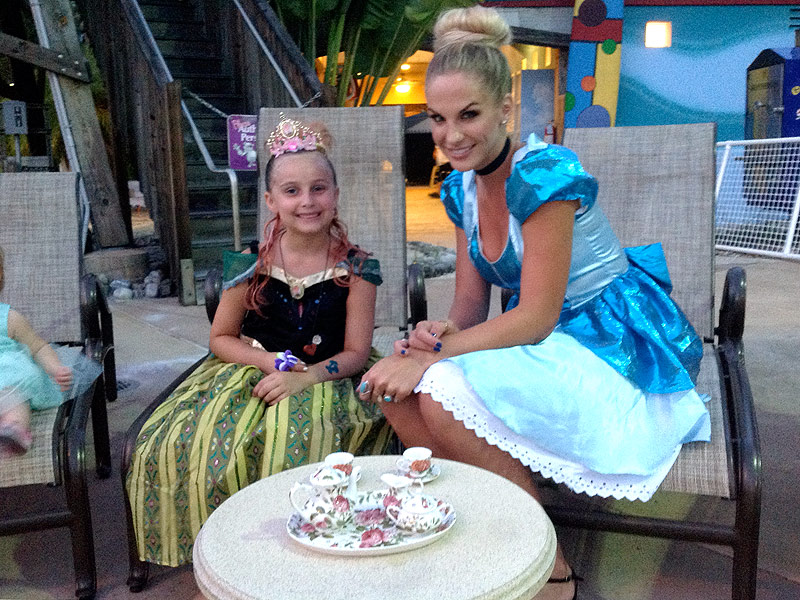 Other reality stars were similarly touched by the event.
"Give Kids the World is such a magical place,", said
Survivor's
Sierra Dawn Thomas
who had a poolside tea party with another girl. "Being surrounded by such amazing, beautiful children was such an awesome experience. I walked awa feeling so blessed to have been a part of something that gives hope to children. It's truly an experience I'll always keep close to my heart."
Related Video: The Bachelorette Andi Dorfman's Top Dating Tips