When
Julia Roberts
was called onstage at a
Taylor Swift
concert, she was not prepared.
Roberts, 48, talked about her epic night
dancing alongside Swift
and Joan Baez on the singer's 1989 tour stop in Santa Clara, California, admitting that it was a last-minute decision for her to take the stage.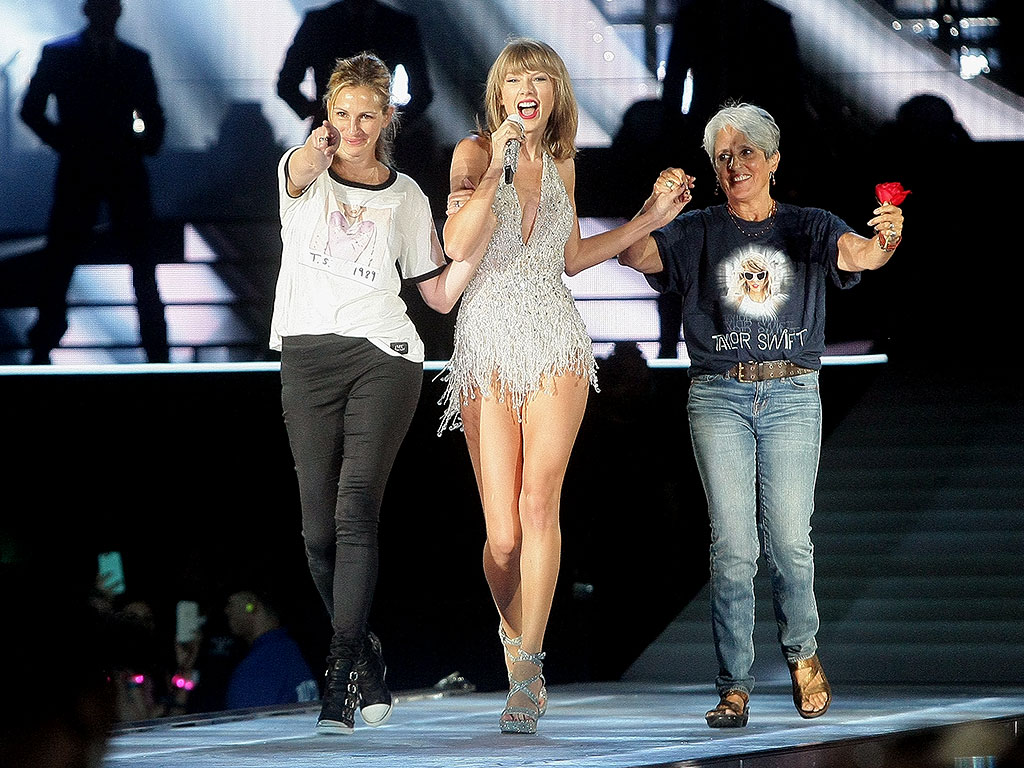 John Medina / LP5 / Getty
"I will say this about my outfit, is that I had about five minutes' notice that I was going onstage," she said while appearing on
The Ellen DeGeneres Show
on Thursday. "I didn't dress for 50,000 people. I smelled nice and that was the whole point."
While she was only wearing jeans and a T-shirt for the occasion, Roberts said going onstage was an unforgettable experience – plus it earned her some major cool points with her three kids.

"I will say this, when she very sweetly asked if I would go onstage, because I of course just went like [frozen], and my oldest son said 'Mommy you have to do it.' "
And while her older son was all about seeing his mom alongside Swift, her other son had some concerns.
"My youngest son said, 'Mommy only do it if you feel comfortable.' "
Roberts has three kids with her husband Daniel Moder, twins Hazel and Phinnaeus, 11, and Henry, 8.
"They all love Taylor Swift, she is just No. 1 in our house," she said. "That was their first concert ever. It was fun, we took a bunch of friends and we had a great time."