It seems like uncredited celebrity cameos are officially a thing once more.
What began with
Daniel Craig
in
Star Wars: The Force Awakens
has now expanded into
The Jungle Book
, director
Jon Favreau
tells PEOPLE.
At the Disney and Cinema Society New York screening of
The Jungle Book
on Thursday, Favreau confirms a few stars did furtively participate in the film – but he's not naming names.
"No," he answers. "Because they didn't want to be credited. But if you're smart, and you listen carefully, you might be able to guess."
The all-star cast officially includes
Bill Murray
,
Ben Kingsley
,
Idris Elba
,
Lupita Nyong'o
,
Scarlett Johansson
,
Giancarlo Esposito
,
Christopher Walken
, and the late
Garry Shandling
, but they aren't the only ones who contributed.
"All my kids do little voices," Favreau tells PEOPLE. "And other people's kids, too. It becomes like a home movie. There are lots of secret people, voices. You can look at the list of names and you'll see."

In the list of cast members, PEOPLE immediately spotted Max Favreau as Young Wolf #2, Madeleine Favreau as Raquel the Rhino (voice) and
Brighton Rose [Favreau]
as Gray (voice).
Naomi Watts
and
Liev Schreiber
's boys also got in on the action, with
Alexander "Sasha" Schreiber
as Young Wolf #5 and
Samuel Kai Schreiber
as Young Wolf #7.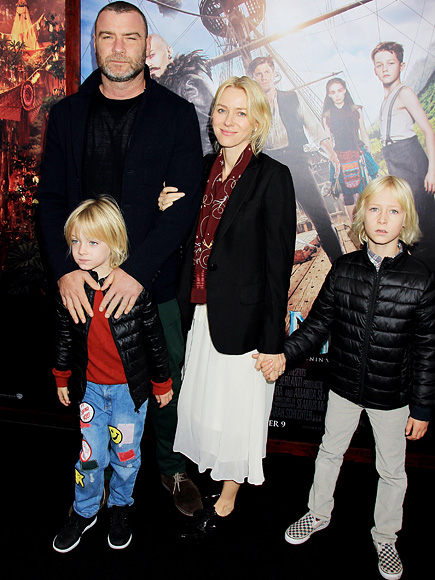 How did his own children do?
"They're great," says Favreau. "A lot of the recording was done when Daddy was at work and they'd come by, and I'd get them to do a line or two. And so it was a fun thing to get them to be wolf voices or puppy voices. We get a kick out of it."
The Jungle Book
roars into theaters April 15.