In the wake of
Kanye West
's latest antics, questions over his mental health have been raised by people who know him.
However, a source close to the rapper, 38, tells PEOPLE the $53 million
debt claims
,
Twitter drama
, alleged
behavior
on
Saturday Night Live
and
flare-up
with
Taylor Swift
are no cause for alarm.
"I haven't felt personally concerned about his well being," says West's longtime friend. "Every time I talk with him – which is almost every day – he's extremely good-natured, [and] in a great mood ..."
While West's energies have been focused on new ventures – including his album
The Life of Pablo
and
Yeezy Season 3
clothing line launch – the source points out he is also "excited about his family" and "being a good father" to daughter North, 2, and son Saint, 2 months, with wife
Kim Kardashian West
, 35.
Concerns for West's mental state
made headlines last week when former collaborator Rhymefest
tweeted
that West "needs help, in the form of counseling. Spiritual & mental" – a sentiment he echoed at the Grammy Awards on Monday. "I want him to be happy, and if he's not happy, I'm concerned," Rhymefest, who co-wrote West's "Jesus Walks" and "New Slaves," told
PopSugar
on the red carpet.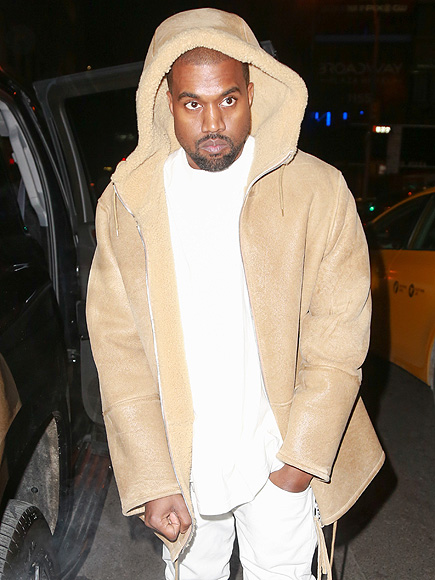 Matthew Nelson / INFphoto
Malik Yusef, another former collaborator, compared West to "off-kilter" painter Vincent van Gogh, quipping, "There was an artist a long time ago who cut his ear off one time, so Kanye cut off Taylor Swift."
But West's confidant questions their credibility, telling PEOPLE, "I personally don't feel that the Grammys red carpet is an appropriate place to express concern for the 'health of your friend.'"
Adds the source: "All those guys do is talk about Kanye. There can be all types of motivations there. Both of those guys are extremely talented, don't get me wrong, but for years [they've] been talking about Kanye in the press."
As for the endless string of antics on the world stage? According to his pal, West is just being West.
"Kanye is an extraordinarily creative person and he is a self-professed extraordinarily cocky person, and the behavior that he exhibits publicly is totally consistent with his persona," explains the insider. "He's also extremely funny, fun and daring – he's a risk taker and a lot of what he brings to the table in terms of performance, he brings his Twitter into that, he brings his entire life into that."



If anyone wonders what led to West's outspoken ways, look no further than his roots.

"He isn't afraid to be himself at all times and he really values that part of himself, even when being honest is uncomfortable, even when it ruffles feathers, provokes, ticks people off," explains the pal. "He often says that he was raised this way by his parents who were both activists and thinkers, educators. They instilled in him this belief that it was necessary to be himself at all costs."

And even though provocative moves could damage his image, West is "not concerned about his celebrity that much or what the headline is going to be," says his friend. "A lot of what he's been able to accomplish has been by stirring up s---, drawing attention, shining a light on something or getting people interested."

The source adds: "He certainly knows how to get people interested. He's like a master troll."