Imagine
Titanic
–
and Jack
– without Rose.
If Oscar nominee (and newly crowned
BAFTA winner
)
Kate Winslet
had listened to her drama teacher, she might not have boarded the ship.
When she was 13, Winslet was told "by a drama teacher that if I continued to be overweight I would really only get a chance to play the cute, fat best friend role or the ugly sister parts," the actress reveals to PEOPLE in this exclusive video.
Instead of withering from the criticism, Winslet says, "I remember thinking, 'Oh, you're so wrong!' That kind of spurred me on."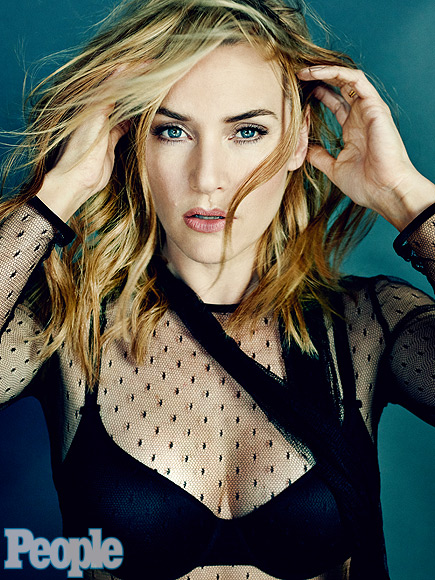 Winslet, 40, says there were definitely times in her teens, though, when she considered giving up acting. "I was always the kid at the end of the line because my name began with W, and I always had big feet, and I was always wearing the wrong thing," she says. "I remember having a moment where I thought to myself, 'This is so stupid. This is just a waste of my train fare getting myself into London for auditions.'"
She adds, "I remember thinking to myself, 'You've just got to keep going for it.'"
Almost 25 years later, her performance as Apple executive Joanna Hoffman in
Steve Jobs
has earned her an Oscar nomination for Best Supporting Actress.
"The key for me in how to play Joanna was getting to grips with the very, very difficult dialect. She's Polish-Armenian, so it's not neither Polish nor Armenian," Winslet explains. "A lot of her family spoke Russian when she was growing up, and she came to America as a teenager speaking not a word of the English language. And that was really so much the essence of her and who she was."
She adds, laughing, "When I watch the film now, I'm not entirely sure I'm not going to f--- something up."