Katy Perry
is digging deep.
After
her divorce from Russell Brand
in 2012, and
her breakup
with
John Mayer
in February, the singer decided to look inward and go to therapy.
"What I've learned is that if you don't have the foundation of self-love first, you really have nowhere to pull love from to give it away," the singer, 29, tells
Harper's Bazaar
in its October issue.
"I had to learn about taking care of myself before I could take care of others. I want to mommy everyone. I want to take care of them. I want to save them, and I forget myself in the meantime. I learned that through therapy."
Perry's also learned that she needs to find someone who can accept her as the powerhouse that she is. She's sold more than 13 million albums and 72 million digital singles, according to the magazine.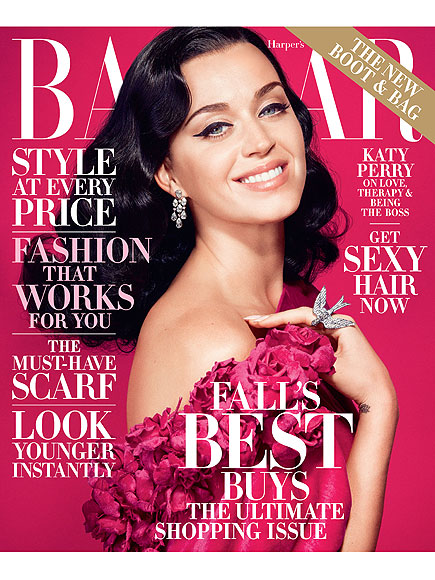 Camilla Akrans / Harper's BAZAAR
"A lot of times I've ended up with people who have been intimidated by me, unfortunately. They say they're not, but it comes out in the long run. They're threatened, or there's resentment because they don't know how to handle it," she says. "I'm looking for someone who's inspired and could be inspiring with me."
But how does Perry meet men while she's performing more than 120 shows on her Prismatic world tour?
"Well I'm not really on the street," she says. "It's usually just friends of friends. We have a lot of dinner parties. I'm definitely not on Tinder, even though I joke about it."
The October issue of
Harper's Bazaar
hits newsstands Sept. 23.
Katy Perry's New Man