Kesha
, who is currently in the midst of a
legal battle
with music producer
Dr. Luke
, was spotted with her boyfriend Brad Ashenfelter at Los Angeles International Airport on Friday.
"My fans are everything," Kesha said to reporters at the airport in a video posted by
TMZ
, adding that, "Of course I love
Taylor Swift
."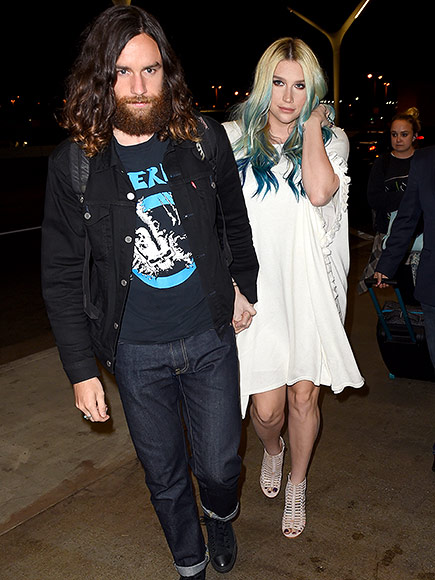 Kesha
is currently suing former producer Dr. Luke
, alleging that he drugged and raped her and emotionally and verbally abused her for a decade. The producer has
vehemently denied
the accusations, and at a hearing last week, a New York Supreme Court judge
denied Kesha's request for a preliminary injunction
that would allow her to record outside of her contracts with Sony and Dr. Luke.
On Friday, Sony's attorney Scott A. Edelman told PEOPLE that they are "not in a position" to terminate the singer's contract as her record deal is through Kemosabe Records, a Sony Music Entertainment label co-founded and run by Luke. However, Edelman did say that Sony "has made it possible for Kesha to record without any connection, involvement or interaction with Luke whatsoever." But a source close to the situation previously told PEOPLE, "There are issues beyond just whether she has to see him ... They would still be contractually tied [through the label], so it's not exactly an untethering of the two."
Many fans and fellow musicians have
expressed support
for Kesha, including Swift, who donated $250,000 to Kesha
to help defray legal costs
.