Though
Lamar Odom
has
denied harassing and following
ex-wife
Khloé Kardashian
, a source close to the reality star says their encounter outside her gym made her fear the former basketball player.
Odom, 35,
was photographed approaching
Kardashian, 31, early Wednesday morning as she entered a SoulCycle studio in Beverly Hills, California.
Onlookers told TMZ
he was screaming, but he insisted he didn't harass her.
"It was a really scary morning. She was totally freaked out, she had no idea how he found her," the source tells PEOPLE. "Not only was it a surprise to see him, but it truly was a scary interaction."
Since
splitting in 2013
after Odom began abusing drugs and cheated on her, Kardashian has been linked to rapper French Montana and is now dating NBA player
James Harden
, cozying up to him over the weekend at sister
Kylie Jenner's birthday party
. But she's always spoken highly of her ex, who finally
signed divorce papers
in July.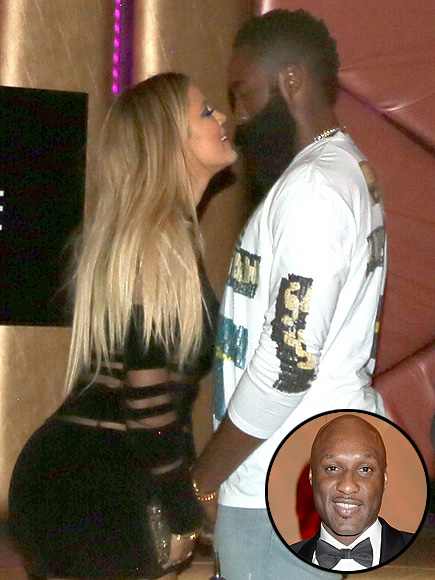 Brian Prahl / Splash News
"Lamar is genuinely one of the best people I've ever met, and everyone says that when they meet him. I think Lamar's going to always be that person [for me] but that's what made it so special," she recently
told Complex magazine
. "I miss what we had – things we got to do together are just memories. I like looking back and holding on to that stuff."
Now, the source tells PEOPLE that Kardashian is done trying to make things work.
"She's such a strong woman, it's crazy to think about what she's gone through. But she was absolutely emotionally shaken from this," the source says. "And the thing is, despite everything that had happened with Lamar, she acknowledges that it overall was a good time in her life and he was a good guy with demons. This is definitely making her reevaluate and move on."
Another source says "they're ont speaking at all" despite Odom's hinting that she knew he was coming to see her.
"They spoke when they signed the divorce papers. They were married, they had to," the source tells PEOPLE. "But they are not speaking at all right now."