Imma let you finish but ...
Kanye West
just made a very good "Imma let you finish" joke.
The hip-hop star, 38, was in Miami this weekend, with wife
Kim Kardashian West
, for the wedding of LIV/Story/Komodo club owner Dave Grutman and Isabela Rangel at Wynwood Walls – when he interrupted a wedding toast with some thoughts of his own.
"Imma let you finish, but Dave and Isabela had one of the best weddings of all time!" West said (referencing
his infamous interruption
during the 2009 MTV Video Music Awards), as the crowd broke into cheers and laughter.
The Wests were hardly the only A-listers in attendance Saturday night. Kardashian West, 35, was joined by sister
Kourtney Kardashian
, in coordinated black lace dresses, as well as
Ryan Seacrest
,
Michael Bay
,
Hulk Hogan
,
Wilmer Valderrama
and others.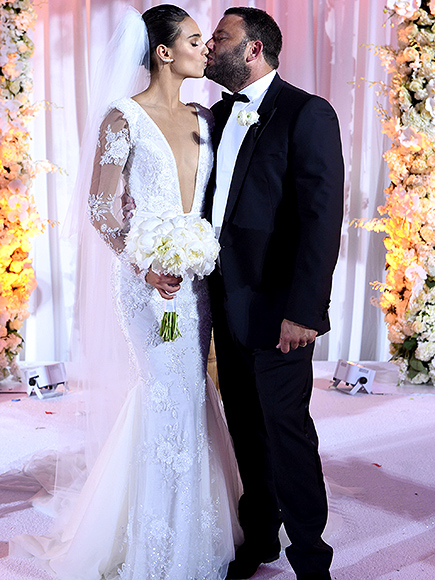 Seth Browarnik / WorldRedEye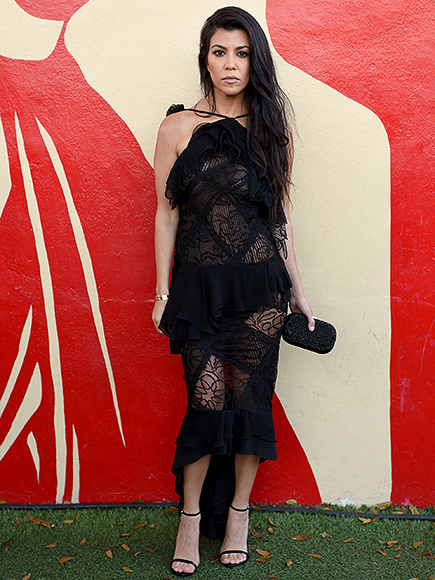 Seth Browarnik / WorldRedEye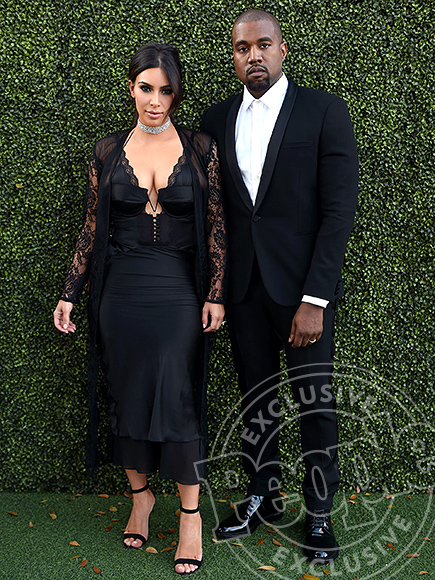 Seth Browarnik / WorldRedEye
Meanwhile, the Internet got an inside look – a
very
inside look – at the wedding, thanks to Kardashian West's Instagram.
She posted a series of revealing photos from inside the ceremony starting Saturday night and continuing all evening. She posted shots of the newlyweds and the other guests (and their body parts!) as well as arty shots of the food and of her and West.
Their couple shot kicked off the 15-photo spree:
The black and white close-up
featured them nuzzling together, mouths open, eyes closed.
Kardashian Wes didn't add any other captions to her images – just individual numbers for each.
But it wasn't just the Wests who were feeling ... demonstrative.

Kardashian West
had been Instagramming from the wedding
all along (with the ceremony-approved hashtag #GrootWedding).
Kardashian posted a social media-only view of the wedding, too: Earlier this weekend, she filmed a Snapchat "interview" with several friends speaking in made-up Finnish accents.
•
Reporting by JANINE RUBENSTEIN