A kiss for the road!
Kim Kardashian West
shared a quick smooch with husband
Kanye West
on Saturday, as she dropped him off at Los Angeles International Airport.
West, 38, looked the part of a chic air traveler, in his beanie and carry-on bag.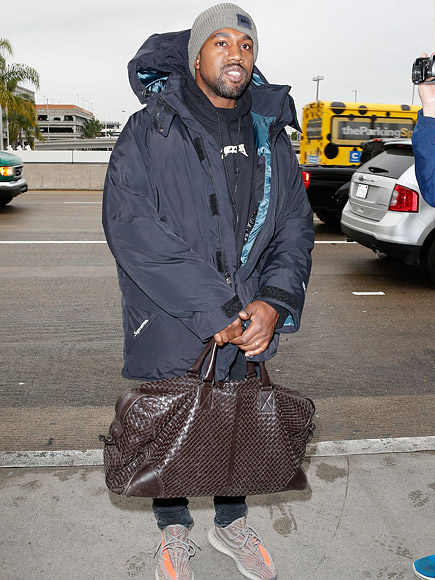 It's been a bustling few weeks for the hip-hop star and designer: West dropped his newest album,
The Life of Pablo
, in February, at the same time he
unveiled his latest fashion show
.
And when he hasn't been debuting his new works, West has been frequently taking to Twitter, to share wide-ranging thoughts on everything from
Will Ferrell's performance in Zoolander 2
to
his personal finances
to
Bill Cosby
.
Those candid and sometimes controversial tweets
have made headlines
of their own; and though Kardashian West, 35, is "very supportive" and "rarely complains," she's over the tweets of his that stir up digital drama, a source told PEOPLE last month.



"What causes friction in the marriage ... is Kanye's compulsive tweeting. Kim can't stand it," the source said. "She is all for self-promotion, but doesn't approve of Twitter drama."

On Feb. 26, Kardashian West took to the Internet herself to defend West against his haters, writing, "People don't get him."