Kobe Bryant
is saying farewell to his basketball career – and his haters too!
In a new commercial released by Nike, the basketball legend used a soulful song to address the many critics he's encountered over the years.
The nearly 2-minute spot begins with Bryant making a shot, and subsequently hearing yells from haters declaring that he "sucks."
Unfazed, the 37-year-old athlete commanded the screaming critics to sing him a song.
"I've been hating you too long to stop now. You're retiring because you want to be free. My hate was growing stronger as you became a habit to me," random game-goers sang as Bryant made hand gestures akin to that of a chorus leader.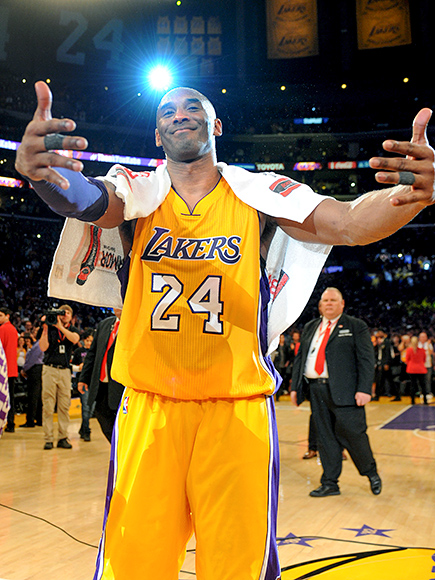 Wally Skalij / Los Angeles Times / Polaris
The commercial featured clothing apparel from teams like the Chicago Bulls, Boston Celtics, Sacramento Kings and the Detroit Pistons.
Bryant
ended his 20-year career
on Wednesday, leading the Los Angeles Lakers to a 101-96 victory against the Utah Jazz.
The father of two scored 60 points in his final game, becoming the first player to end his career with that many points.
Bryant announced his
decision to retire
in November.