Kristen Stewart
is comfortable with her dating life, but that doesn't mean she wants to tell the world about it.
The
American Ultra
actress tells
Nylon
in its September cover story that she feels reluctant when it comes to labeling her sexuality.
"If you feel like you really want to define yourself, and you have the ability to articulate those parameters and that in itself defines you, then do it," she says. "But I am an actress, man. I live in the f------ ambiguity of this life and I love it."
Stewart, 25, says she believes in fluidity, and she thinks that in a few years people won't need to associate with the titles of "gay" or "straight."
"It's like, just do your thing," she tells the mag.
The
Twilight
actress says she chooses to remain vague about her sexual orientation because she doesn't feel she has the "perspective" to do otherwise.
"I don't feel like it would be true for me to be like, 'I'm coming out!' No, I do a job," she says. "Until I decide that I'm starting a foundation or that I have some perspective or opinion that other people should be receiving ... I don't. I'm just a kid making movies."
But Stewart adds that she isn't living a life in secret. "Google me, I'm not hiding," she says.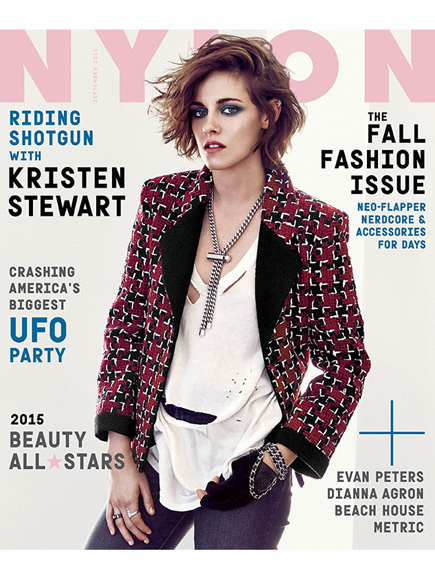 Stewart also discusses what she feels is the public's perception of her.
"It's like I'm involved in a weekly comic book," she says. "I have this assigned personality ... which I helped create, I suppose. People stand to make a lot of money on people like me – it's this booming industry, so why would you go and change the character that people are paying for?"
Kristen Stewart: Her Changing Looks