It seems Kyga is still on.
Kylie Jenner
and her boyfriend
Tyga
were spotted out and about Los Angeles a week after a 14-year-old aspiring model and singer accused the rapper of
sending her inappropriate messages
. (His manager said Tyga only wanted to discuss signing the girl to his music label and claims she lied about her age.)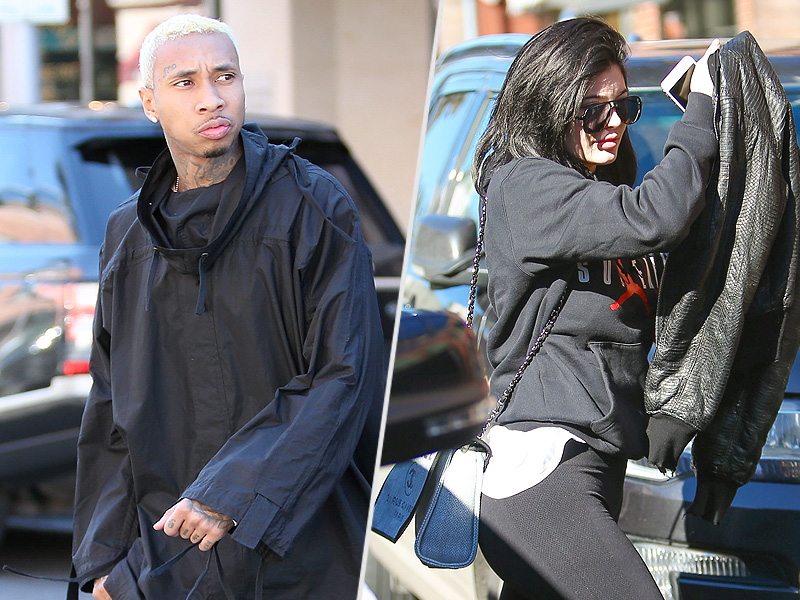 Jenner, 18, and Tyga, 26, went to a doctor's office in Beverly Hills together Tuesday. And the night before, the stars held hands hands during a movie date in Hollywood, according to photos obtained by
Entertainment Tonight
.
"They have been fighting but are still hanging in there," a source
told PEOPLE
on Saturday.
Meanwhile, the
budding makeup entrepreneur
posted a video on her
app/website
telling fans that her New Year's resolution is to "be home as much as I can" and focus on her BFFs.
"In 2015, we all kind of got disconnected. I really didn't appreciate my friends as much as I should, and they just like keep me grounded, and if I didn't have them I feel like I really wouldn't be myself, like they hold a part of me. I see more of myself when I hang out with them."