Lena Dunham
and
Jane Fonda
are impressively in sync on many important issues – feminism, sexuality, politics – but they took divergent paths to get there.
Fonda, 78, interviewed Dunham, 29, for
Paper
magazine's
March, Mae West-inspired cover
, and pointed out the very different ways they were taught
about their bodies
.
"I grew up with
massive
body image [issues] – my father made me feel that I was fat and unattractive and I don't think he realized how destructive it was," Fonda explains.
Dunham says her parents were always supportive of her and helped her feel like she was
good enough
.
"Despite a knowledge that my body didn't necessarily meet a perfect norm, I've also always felt [comfortable] – and I think a lot of it does come from my parents and that even in our most challenging moments, they've always sent me the message that I was, at my very core, 'enough.' "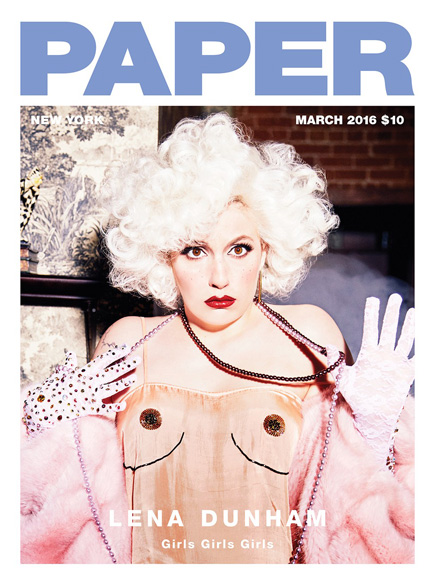 And that confidence has spilled over into how she
writes her characters
.
"All the characters I play always dress like they're a size 0 when they're actually a size 10," Dunham explains. "Some might call it 'delusional' and I like to think about it as this sort of rocket confidence that's a little unearned but better than the opposite."
"I think that it was important to me also to announce that 'this is what I look like. I don't have an interest in changing unless it's on my own terms' – I won't say I'll never lose weight in my life, but it'd have to be for reasons that made sense to me and weren't to try to meet some industry standard."
RELATED VIDEO: Meet Ashley Graham, the First Plus-Size Model to Be Featured in the SI Swimsuit Issue
Dunham,
who has endrometriosis
and recently announced that she won't promote the new season of
Girls
due to
a severe flare-up
, also talked about wanting her own kids, but only if it's something her body will be able to handle.
"I've always wanted to be a mother as long as I've been on this earth, it's something that has been important to me," Dunham says, and that she's open to adoption as an option. "I've said to my boyfriend [Bleachers frontman Jack Antonoff], 'If fertility ends up being a challenge for me, I'm not gonna be the person who spends six years in IVF' because while I'm really intrigued by the possibility of carrying a child in my body, and I don't judge anyone else's choices, for me, years and years of hormones and body manipulation wouldn't work for my psychology and my body."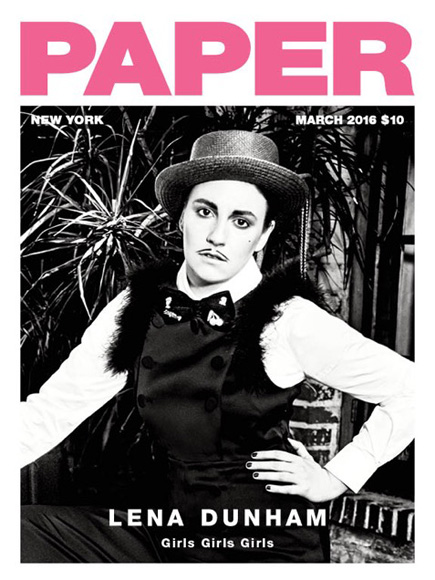 "It's not important enough to me that my child come out of my body and it's not important to me, really at all, that the child belonged to Jack and me on a genetic level. It's important to me that we have the right child for us and take the right kind of care of them."
The two also
touched on feminism
, which Fonda says she didn't get involved in for years, largely because she was so focused on her activism against the Vietnam War. Dunham again took her cues from her mother and grew up a feminist, but was shocked by the
sexism she found in Hollywood
.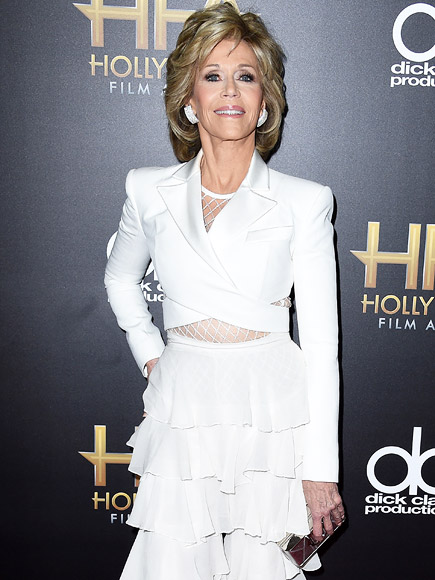 [My mom] instilled it in me so deeply and I sort of thought, 'Okay, she did the job and now the job is done and I just get to call myself a feminist and revel in what my mom did,' "Dunham says. "And until I came to Hollywood and started witnessing the subtle but totally systemic sexism that pervades our industry, that's when I really turned my attention to it again in a powerful way and it became a huge part of my adult identity and not just my inherited identity."
Dunham says she's impressed now with how younger actresses like
Rowan Blanchard
, who recently said
she identifies as queer
, are working to bring feminism to the forefront.
"To see someone who's 14 years old and who has a mainstream media platform and is talking about that and has friends who are talking about that with her – it's not happening in a vacuum – it gives me so much hope and so much excitement."