A transgender teen whose classmates
protested her this week
tells PEOPLE that her peers aren't "uncomfortable" with her using the girls' bathroom – they're hateful.
"With the extremes they're taking it to, the amount of hatred and disrespect they're spewing out, that kind of gives it away that this is more about hate than it is anything else," Lila Perry says.
The 17-year-old says she hid in a guidance counselor's office on Monday as about 200 students walked out of class at Hillsboro High School to express their anger at school officials, who allowed her to use the girls' restroom and
locker room
. Some held signs that read "Girl's Right's Matter."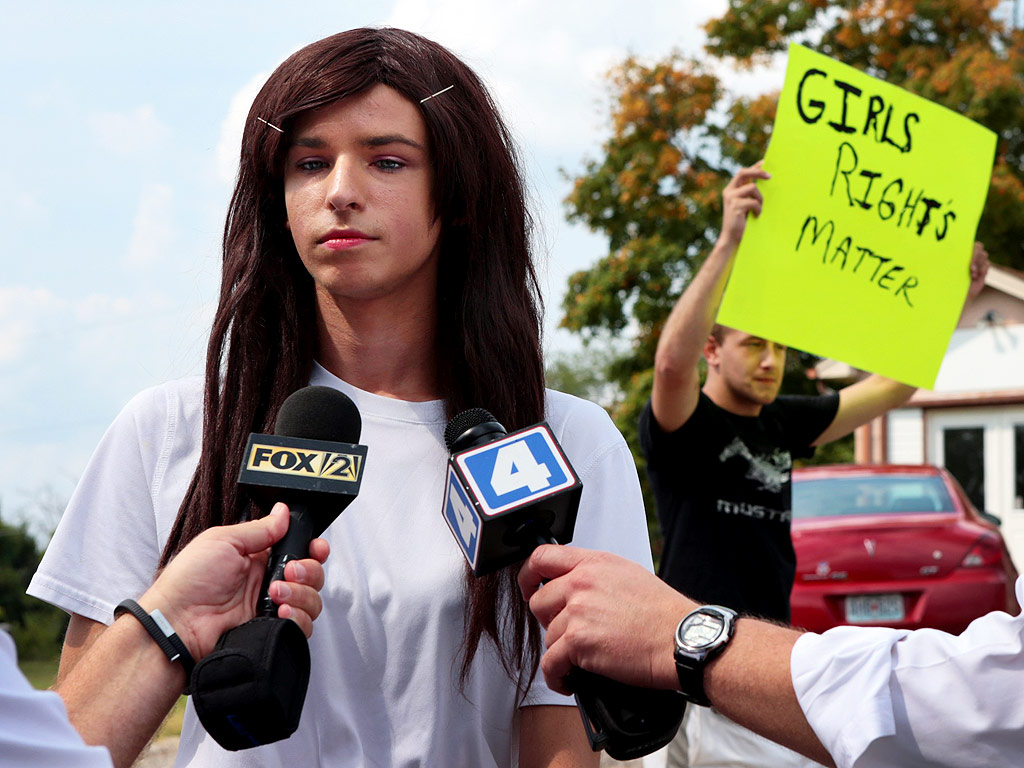 Robert Cohen / St. Louis Post-Dispatch via AP
Perry tells PEOPLE that while she has not been directly threatened, her friends have gotten threats, both online and in school hallways.
"I think it has a lot to do with people being afraid of what they don't understand or know much about," Perry said. "I think a lot of it has to do with how [the students] were raised. A lot of people at my school were raised to be very bigoted."
Perry, who came out as transgender in February, says she realized she was a girl at 13 years old.
She told
CNN
that school officials have been very accommodating and even offered her a private, gender-neutral restroom to use. But that wasn't good enough. "I am a girl," she told the network. "I shouldn't have to be pushed away and just offed to another bathroom."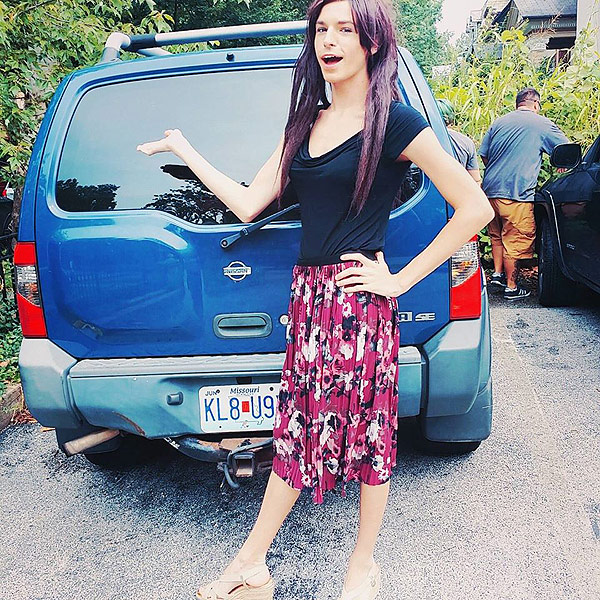 The teen, a native of tiny Hillsboro about 40 miles south of St. Louis, said she may consider leaving the school if "things start getting physical." But she still hopes to graduate this coming spring so she can attend beauty school. She hopes to eventually undergo sex reassignment surgery.
The fight over where Perry can use the bathroom and change before gym class has gotten national attention. But, she says the battle is also going on in her own home.
Perry says things between her and her parents have been "difficult" during her journey. She noted that they asked not to be mentioned to the media and "want to be left out of everything."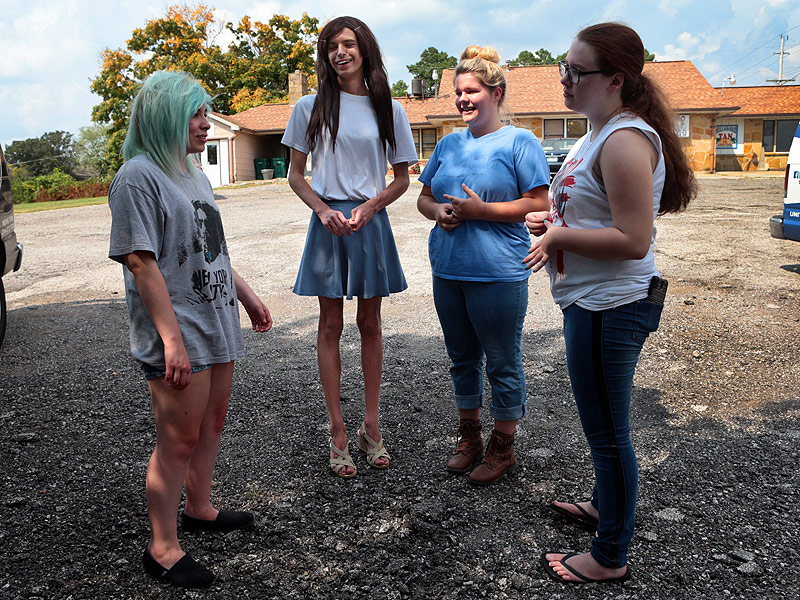 Robert Cohen / St. Louis Post-Dispatch / AP
One year ago I was worrying about finding a boyfriend and now I'm on national news and fighting for transgender rights...life is so crazy!

— Lila Perry (@transwitchcraft) September 2, 2015
This is all so much for me to deal with and I'm trying to stay strong but idk. I can feel myself lashing out because I'm stressed

— Lila Perry (@transwitchcraft) September 3, 2015
However, she has found courage from her friends and one other headline-making figure:
Caitlyn Jenner
.
"I admire Caitlyn for coming out and dealing with all the hate," she told PEOPLE. "I came out before I knew she was transgender … but she definitely did inspire me to stand up for myself.
"I'm hoping that people will be more educated over trans issues and the hostility will decrease," she said. "I'm never going to stop fighting for transgender rights."
Caitlyn recently addressed the topic of locker rooms
in her E! series
I Am Cait
. She defended her decision to apply for a golf course membership using the name Bruce: "I don't have to worry about locker rooms and all that crap right now, which I don't want to worry about. I'll worry about the locker rooms later on down the line."