She's back!
Three months after completing rehab
for substance abuse
legendary songstress
Liza Minnelli
, 69, gave her first public performance Friday at the IP Casino Resort & Spa in Biloxi, Mississippi. It was also the singer's first concert since completing back surgery in September. She sang her standards "Cabaret" and "New York, New York."
"There's no performer like Liza," says her longtime accompanist Billy Stritch, who's worked with her since 1991. "It's so great to be back on the road with her. Every night onstage with her is a thrill."
Friday night's appearance in Biloxi kicked off the first of a number of concerts she'll do this year.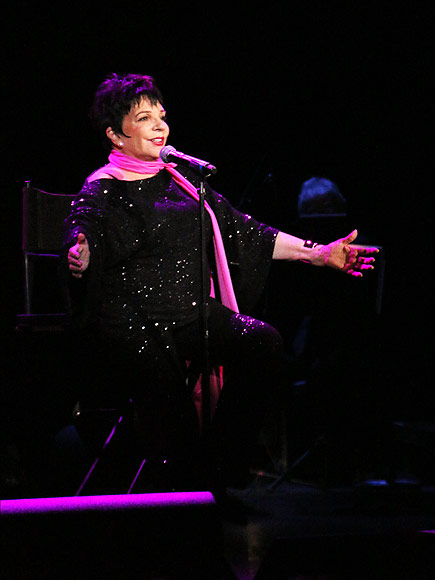 The next concert will be Sept. 20 at the Palladium in London, followed by one Sept. 22 in Sheffield, England, and then Sept. 24 in Glasgow, Scotland. Upon her return to the U.S., she'll begin doing a new show she's calling "Great Day" and has concerts planned in Oklahoma and Texas.
The performer has "been preparing for this for months," says a longtime friend. "She's feeling good and is eager to go back and see her fans."
As a close friend recently told PEOPLE Minnelli, "
is a survivor
– she is incredibly brave."