Lorne Michaels
says that
Kanye West
's
Saturday Night Live
outburst
wasn't nearly as dramatic as it sounded.
"Kanye's been on the show a lot of years, and it's always different," Michaels
told E! News
at
the premiere
of
SNL
alum
Tina Fey
's movie
Whiskey Tango Foxtrot
. "He's an artist, you know? A great artist."
Audio from the
incident
was leaked shortly after West's Feb. 13 performance and featured the rapper, 38, reportedly yelling, "Don't f--- with me" after finding out that producers had removed part of his set for the show.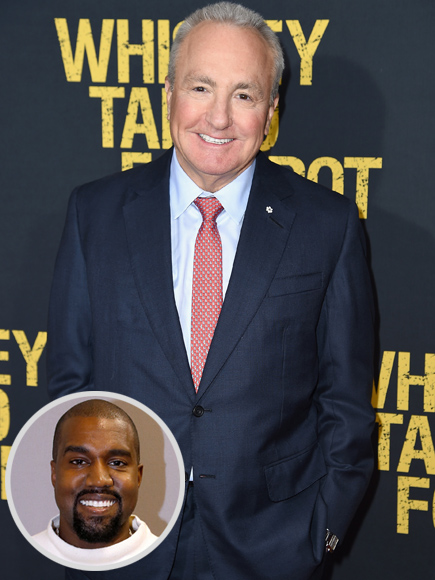 Nicholas Hunt / Getty; Inset: Bertrand Rindoff Petroff / Getty
A source close to West told PEOPLE at the time that the star wasn't reprimanding
SNL
staff. "This audio was secretly recorded while he was venting his frustration in a private moment with his team. He found out his stage design was changed and taken apart under the direction of the show's lighting director without anyone's approval," the insider revealed.
"That happened in his dressing room," Michael confirmed.
"When he did the 40th anniversary show – which I wanted him to be part of it – I had no idea what he was going to do, even 10 minutes before we went on the air. He arrived that day," Michaels said of West's past involvement with
SNL
. "But he just always delivers, and he's Kanye."
West's
recent antics
have left some concerned over the rapper's well-being, but wife
Kim Kardashian West
insists
that people just "don't get him."