Love and Theft singer Stephen Barker Liles is man enough to admit it: The moment he first saw his bride Jenna Kennedy in her gown, he shed a few tears.
"She looked so incredible," the singer, 30, tells PEOPLE Country of
their Aug. 24 wedding in Nashville
. "Of course I cried! I'm very emotional!"
The wedding was a mixture of traditional (Liles's dad officiated) and unconventional (bride and groom walked out to Ozzy Osbourne's "Crazy Train").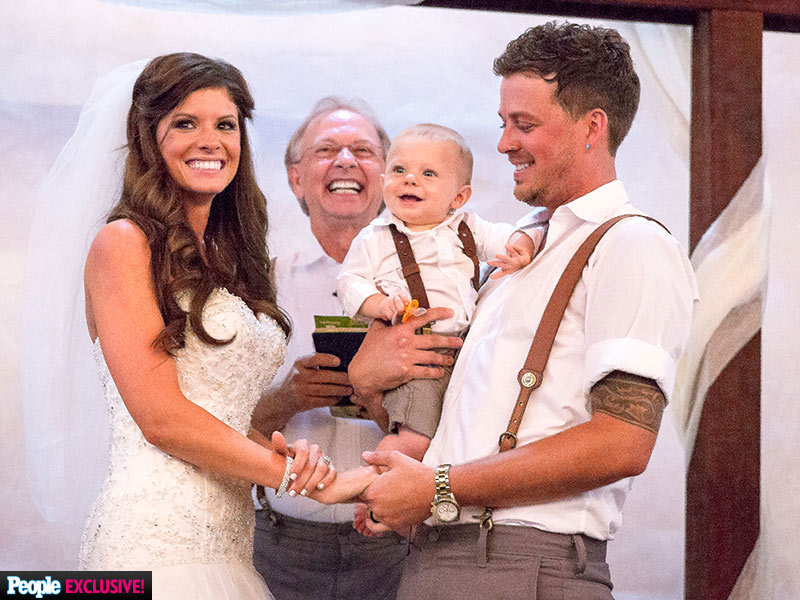 JEB WILSON / NASHVILLE PHOTOGRAPHY GROUP
And some of the 200-plus guests teared up as well when the couple honored
their 9-month-old son
, Jett (wearing an outfit that matched his dad's: suspenders and rolled-up trousers sans socks), with a baby dedication during the ceremony.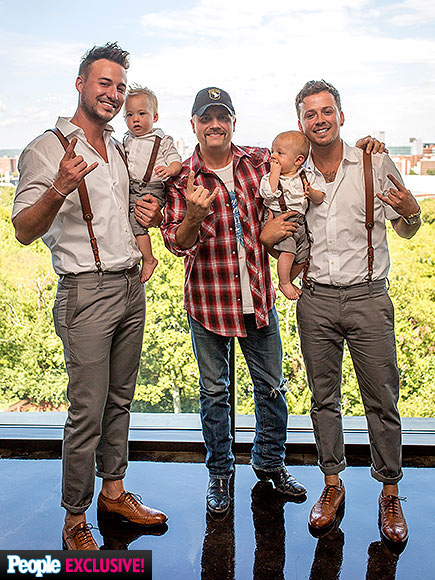 JEB WILSON / NASHVILLE PHOTOGRAPHY GROUP
Liles's Love and Theft bandmate Eric Gunderson, who's been married four years himself, believes the newlyweds already have this marriage thing down.
"I don't think they need my advice," he says. "They're so in love with each other and their baby."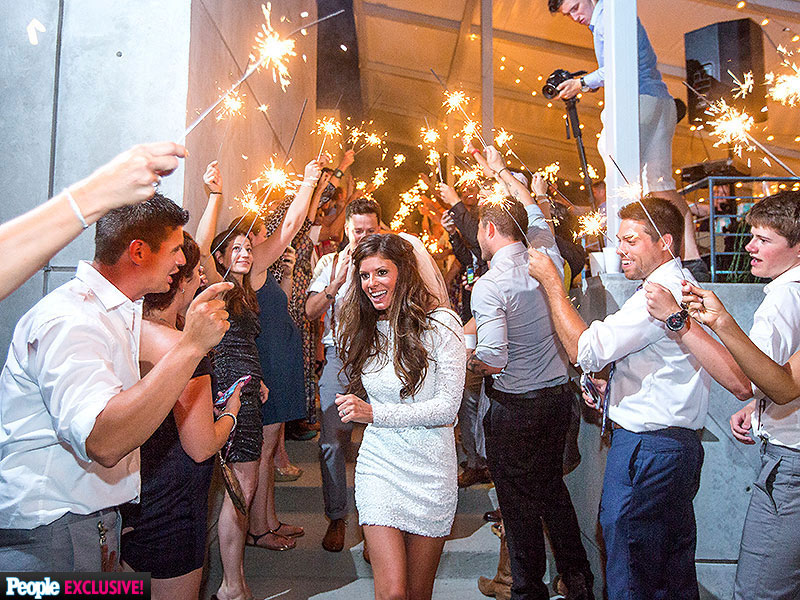 JEB WILSON / NASHVILLE PHOTOGRAPHY GROUP
•
Reporting by KAY WEST
For more on your favorite country stars, download the enhanced digital issue of PEOPLE Country in the Apple iTunes store. Or if you'd like PEOPLE Country delivered as part of your PEOPLE subscription, go to people.com/customerservice , login to your account and click the PEOPLE Country Bonus Content offer in the section marked Special Offers on the left.