Coming from humble beginnings,
Lucy Liu
was always taught to value what she had.
"I felt like they really gave me an appreciation for the care and love we had," she tells PEOPLE of her parents, who immigrated to New York City from China.
"If we didn't like what we had because it wasn't spaghetti and meatballs, we were taught that there were children starving in other parts of the world and we were lucky to have food on our table," she says.
So in 1994, when the actress, now 46, was in search of the perfect philanthropic cause to lend her time, it was important that children be at the heart of it. That's how her involvement with
UNICEF
began. Ten years later, in 2004, Liu was appointed as a UNICEF ambassador for work within the organization.
"The atrocities that I've encountered on travels with the organization and the bravery that these children display is just shocking," she says.
Liu has been on many trips around the globe, from Lebanon, where she learned about the crisis in Syria, to Haiti, where she learned about a lack of nutrition.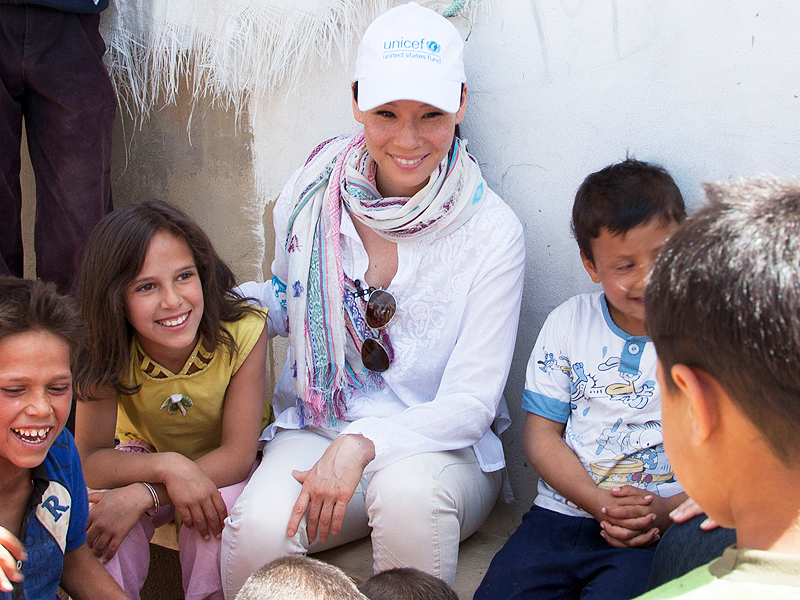 Sarah Hunter / U.S. Fund for UNICEF
One trip in particular, to the Congo, was especially impactful. "I remember seeing children's faces, and they did not look like children. Their expressions were those of adults who had been going through a very, very difficult time," says the
Elementary
actress. "I went to a school there and children were holding on to these nubs of pencils. To them, they were these precious things."
"UNICEF has given me an appreciation for life, for people and for humanity," says Liu. "It's about getting out the message that we need to help children and educate ourselves. Education is key to understanding what needs to change for these kids in the future."
For more of our interview with Liu, pick up the latest issue of PEOPLE, on newsstands Friday