You can add
Sesame Street
to the list of places
Lupita Nyong'o
has received a rapturous reception.
The 31-year-old beauty helped Elmo deliver a message to kids about why they should love their skin. It was, at once, a message of self-acceptance and an informative lecture: Our skin protects us, it helps us touch and feel things, and – perhaps most importantly – it allows us to be tickled. And "skin comes in lots of beautiful shades and colors," as Nyong'o tells Elmo, so it's important to love the skin you're in.
Nyong'o has spoken candidly about growing up with her dark complexion:
She identified supermodel Alek Wek as an inspiration to her at an early age
.
"She was dark as night, she was on all of the runways and in every magazine and everyone was talking about how beautiful she was," Nyong'o said. "I couldn't believe that people were embracing a woman who looked so much like me as beautiful."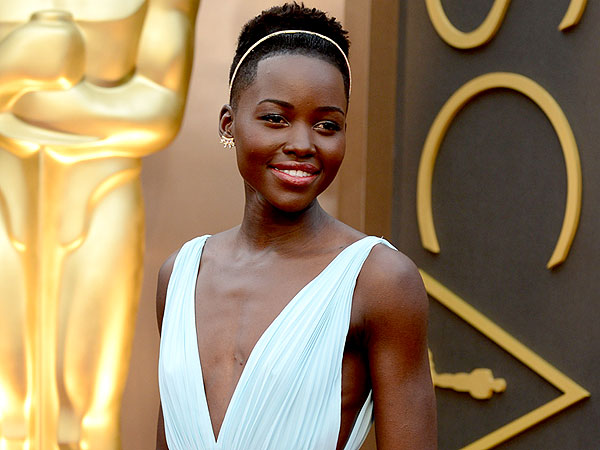 Jordan Strauss / Invision / AP