As
Madonna
and
Guy Ritchie
attempt to come to an agreement over custody, their son is caught in the crossfire – and finds the spectacle "stressful."
Though the exes' attorneys
duked it out in New York Supreme Court
Wednesday, 15-year-old Rocco's future is largely unresolved, as judge Deborah Kaplan decided it's in his best interest to remain living in the U.K. for the time being.
At an Impasse
With Madonna, 57, and Ritchie, 47, phoning in to hear the Wednesday proceedings, the judge began the hearing addressing Rocco's court-appointed attorney's plea to close the hearing to press and the public.
"The child has conveyed ... strongly through his counsel, and I would understand that he would like this matter resolved ... and handled in the most private way possible, given the circumstances ... I value his views as well as the views of his parents," said the judge, who – while weighing the "potential negative impact on the child" – decided to reject the request, in part because: "The issues we have before us are ones that frequently arise in post-judgment custody proceedings." (Madonna and Ritchie initially agreed upon custody terms when they
settled their divorce
in New York in 2008.)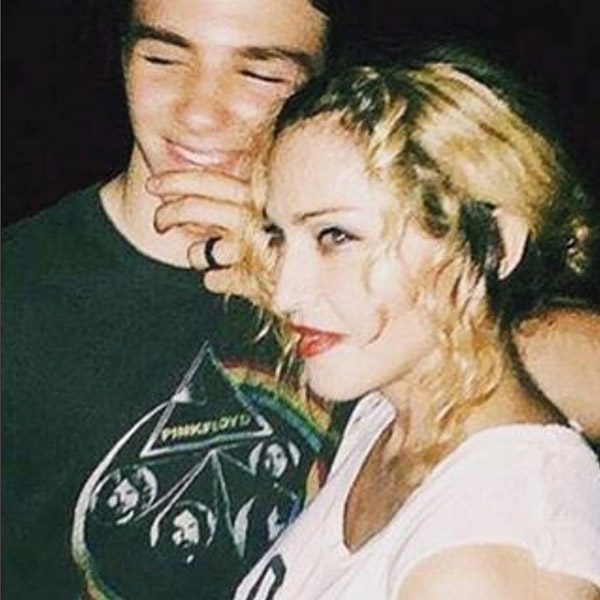 The estranged family was originally due in court in February, but the hearing date was pushed back while each camp tried to come to an agreement outside of court. And though an arrangement seemed to be almost final, it appears to have fallen apart in the final hours before the Wednesday hearing.
Rocco's court-appointed attorney said in court this has added to his burden.
"We've put the litigation on hold because we tried as best we could to arrive at some kind of agreement that would allow the family to put in place certain measures that could help heal the rift that has arisen. I thought yesterday that we had come to that understanding," the teen's lawyer said, adding the entire situation has "been a very difficult time for him" between the ongoing court proceedings and press.
Since the first custody hearing in late December – where the
judge ordered Ritchie
to return Rocco to the U.S. to sort out his living situation – the teen has been the focus of international headlines and a paparazzi target in London.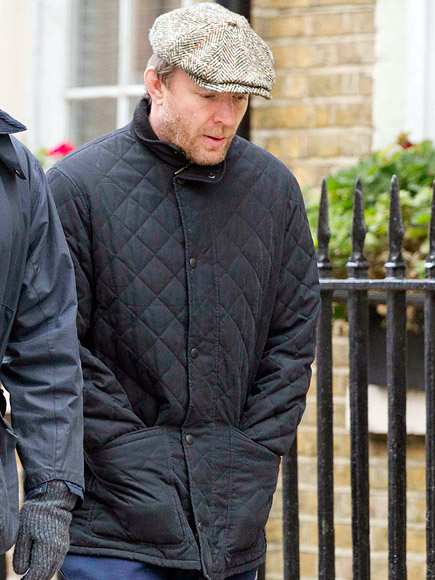 Deano / Splash News Online
"In almost every conversation, he has stressed to me how stressful it is," Rocco's attorney said of the custody proceedings and press.
Next Steps in the Case
After months with his father, though, Rocco's attorney says he's settling into a somewhat stable routine, despite the public interest, and she, as well as Madonna and Ritchie, have agreed to allow him to stay in the U.K. until a long-term solution is decided.
"He is going to school now, which is a great step forward, and the parents should be commended that they were able to reach this decision ... He's enjoying himself there; he's having a good educational experience; the school seems to be a great fit for him," said the lawyer.
But, a source close to the singer says she is worried about Rocco's recent behavior, which has made him the subject of tabloid fodder.
"Of course Rocco is stressed out. In the few month he has been in the U.K., even though he has just been enrolled, Rocco has missed months of schooling," the source alleges. "[He] has been photographed by paparazzi
smoking suspicious cigarettes
multiple times, has broken his wrist, shaved his head and been without supervision for days at a time."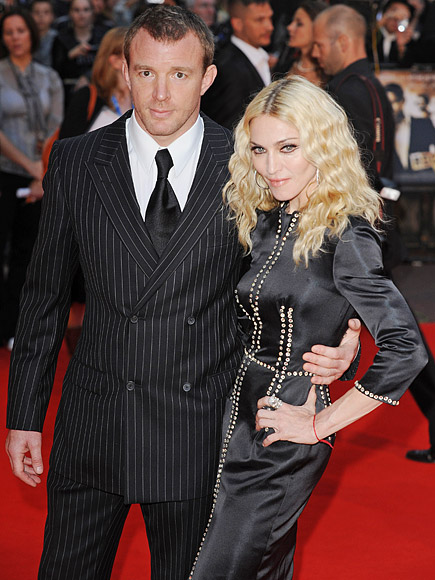 Not that it's the first time Rocco has been in the public eye: In 2014, Madonna
faced backlash
for posting an Instagram pic of 13-year-old Rocco holding a bottle of gin. ("No one was drinking we were just having fun!" the singer responded on social media at the time.)
And the source says Madonna is wary of her ex's influence on their boy. "She is very concerned about her son's well-being at this time. Madonna's devotion to all her children, their education and spiritual well-being is legendary in her circle of friends," says the source.
"Madonna sees the damage that's being done to Rocco, who has so much potential, which by his father's influence is now being wasted and destroyed due to lack of guidance from a man who seems out for revenge instead trying to raise his children to be successful human beings," the source alleges.
Meanwhile, a Ritchie source told PEOPLE in January that the director disagrees with Madonna's parenting style.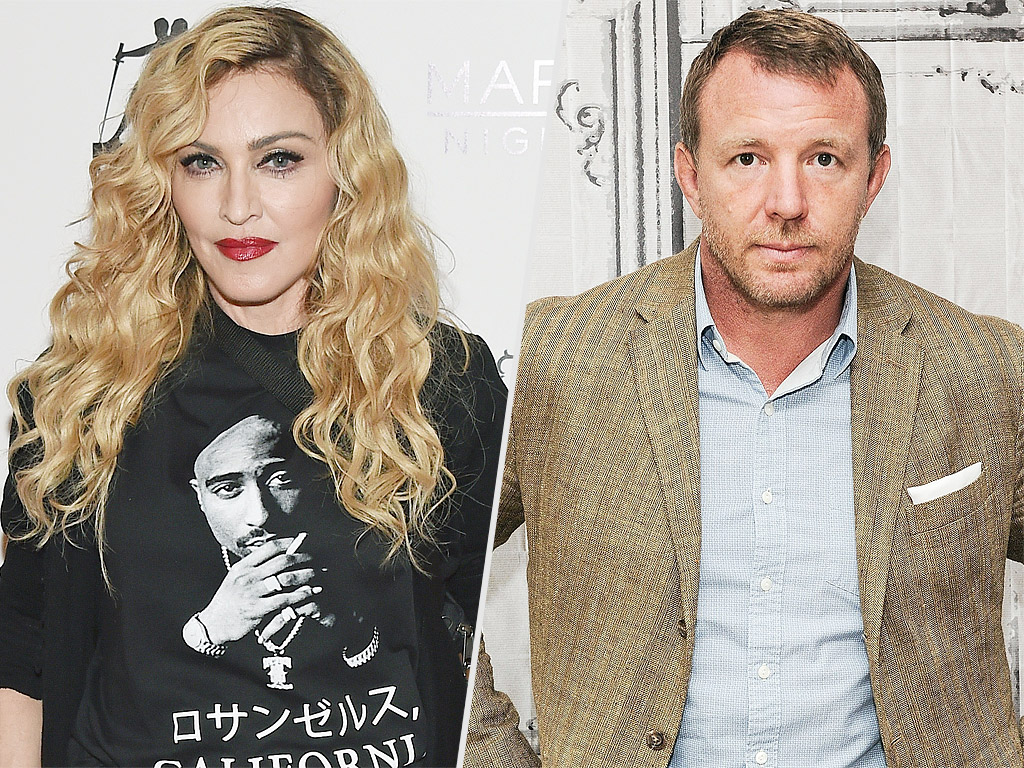 Ethan Miller / Getty; Daniel Zuchnik / WireImage
"He wants Rocco to have the confidence he lacked growing up and thinks Madonna's stern parental style is counterproductive," the Ritchie source says of the Brit, who struggled with severe dyslexia as a child. "The welfare of Rocco is Guy's priority."
But, the estranged exes can't see eye-to-eye on their child-rearing philosophies – and per sources, they find each other's harmful.
"Using their vulnerable teenage son as a pawn in retaliation for nothing more than a bruised ego has put her in a terrible and heartbreaking position and wanting desperately to get her son back on the right track," the source close to the singer adds. "This is not a custody battle at all. This is about a mother trying desperately to protect her son."
A friend of the former couple told PEOPLE in January the custody battle is rooted in their tumultuous relationship.
"This is far beyond a situation about Rocco – it's about a situation between Madonna and Guy,"
the friend said
of the squabble. "They don't have a good relationship; it's more of a power fight between them and if he can one-up her. This is the best way he can do it."
Madonna, Ritchie, and Rocco's attorneys are expected in court for another hearing this summer, tentatively scheduled for June 1.
Reps for the exes did not immediately respond to request for comment.