Maisie Williams
doesn't believe in labels.
In an interview for
Nylon
magazine's May cover, the
Game of Thrones
star gets real about relationships, dating and everything in between.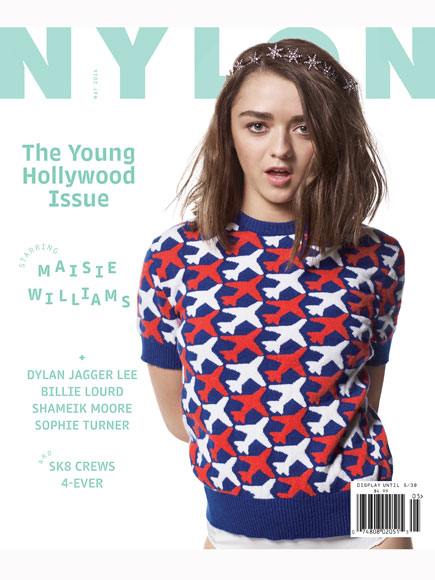 "It is quite a natural thing for teenagers to be confused," Williams, 19, says of her social media-savvy generation. And while she admits "there is a label for everything now, which is okay, because some people need labels," she doesn't feel that way herself.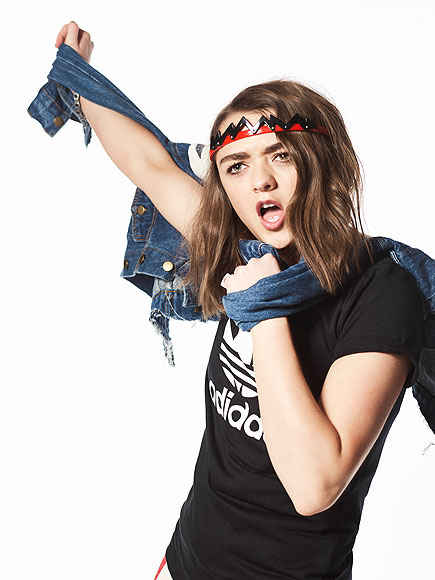 "I've never sat up and thought about my sexuality for hours," she says. "It's like what
Shailene Woodley
said: 'I fall in love with personalities and not people or genders.' "

"I have no problem with anyone who would want to be labeled, but I also think that it is no one's business," she adds. "Do what you want."
And Williams is doing just that – in fact, she shared that she currently has a boyfriend whom she met at school.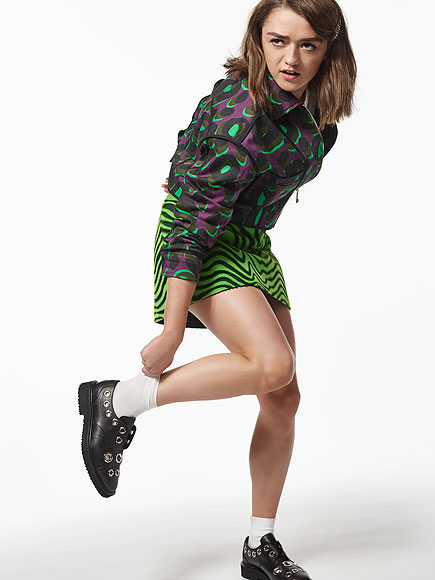 "He's really sweet … I feel like I'm in love right now, but I don't know what I am going to feel like down the line," she says. "That's why I am kind of closed-minded about marriage – I don't even know if I want to get married."
She also opened up about the difficulties she faces in the industry, which she admits "frightens" her.
"It scares me seeing people who are evil," she says. "No, not evil. But seeing people change. Seeing what this industry has done to me, and then having to pull it all back again. I am very happy with who I am, and people always say, 'Don't change,' but no one ever intentionally changes. It is frightening."
As for
growing up in the public eye
and in front of her fans, Williams says she struggles with the constant judgment and scrutiny of her every move.
"Sometimes my fans say things like, 'That's not Maisie,' " she says. "I'm like, 'How do you know what is not me? One, I have never met you, and two, I am not yours. I am myself … When I step out with a shorter skirt on, or a little bit more makeup, people say, 'What's happening?' But this is what I do in everyday life. It's who I am."
For now, Williams is just doing the best she can to keep it real.
"I used to [present] a version of myself that was very clean and neat, and then I thought, 'What's the point?' " she says. "That's the worst role model to be – to be someone else."
Game of Thrones
season 6 premieres April 24 on HBO.